How To Work Remotely: A Guide To Cloud-Based Services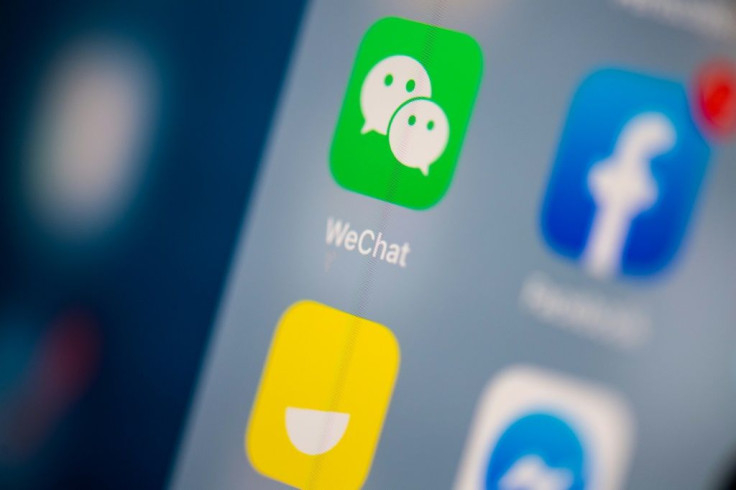 This Covid-19 pandemic has created an "all-of-a-sudden" scenario for remote work, as the concept has gone from being a nice-to-have to a must-have for most American organizations with an office and a desire to keep things running at some level during the crisis. Interestingly, according to 2018 numbers, only 3.6 million Americans actually worked from home on a half-time basis or more. According to Global Workplace Analytics (GWA), 56% of the American workforce, or 75 million Americans have jobs that are at least partially compatible with remote working.
But how do you do that? What about business activities that don't translate to basic phone and email? For example, can attorneys, paralegals, and admins at the Texas Law Hawk law firm in Fort Worth, Texas manage sensitive information and business operations without being in the office? Will the secretary who fulfills transcript requests at an Indiana high school have access to the information and systems she needs to do her job from home?
Is it possible to supplement the aforementioned basic modes of business connectivity with technology that more closely replicates the experience and benefits of working in an office together? And can you make remote working sustainable over the long term?
The answer is yes, and it happens in a "place" called the cloud.
What Is the Cloud?
The modern version of centralized computing began in the early 2000s when Amazon Web Services coined the term cloud computing as a metaphoric descriptor for new multi-acre server farms, connected to the world by the internet, which provided computational resources, storage, and a plethora of native applications. These "cloud services" worked for a huge variety of purposes--from managing software development lifecycles to business productivity apps to pretty much anything else you can imagine that happens on a computer.
And people have imagined. Cloud computing has been a catalyst for massive innovation in recent years. All social media, music/movie streaming platforms, and mobile apps depend heavily on cloud technology.
In more recent years, familiar, formerly PC-based business applications which operated on individual machines--such as Microsoft Office and Adobe Creative Suite--have made a mass migration to the cloud, which has made sustainable, remote workforces even more desirable and attainable.
As such, GWA estimates that by the end of 2021, when the dust fully settles from the Covid-19 pandemic, 25 to 35% of the American workforce will be working remotely multiple days per week.
Four Ways to Work in the Cloud
Businesses now have a huge number of cloud options for decentralizing their business operations and converting their office-bound workers into a remote workforce. While these different cloud options offer some similar features--such as storage and apps for productivity and connectivity--there also plenty of differences. But cloud service providers fall into four basic types.
Free Cloud Platforms
Hopefully, your company already offers remote access to company email, but if it doesn't, tell everyone to sign up for free Gmail accounts, which will also give them access to the gold standard of free cloud-based productivity suites, Google Docs. Then, invite them to collaborate on Google Drive, which offers up to 15 GB of free storage (more available with a monthly subscription). These basic actions will provide everyone in your organization the ability to communicate and store, work on, and share documents. You'll also get videoconferencing capabilities with Google Hangouts.
However, if you want to use your company email or collaborate with people outside of the Google ecosystem, the Google platform becomes more limiting. For instance, if you share a document with a person who doesn't have a Google account, they can only view (and not edit) it. Luckily, there are plenty of other free cloud options from which to choose. Many of them will actually integrate with Google Docs for their productivity functionality, so it still might make sense to sign up with Google if you use one of those.
Professional and Industry-Based Cloud Templates
Some industries and professions have known and established regular business processes that can be addressed with a basic template on that will work for most of those businesses. For example, Slack and Monday.com both offer ready-made cloud integrations for engineering and marketing teams. Clio is a specially designed cloud platform for law firms and legal professionals. A pre-made industry cloud template could offer the best of both worlds with quicker, cheaper setup than a custom solution and superior security features and flexibility when compared to free options.
Custom-Built Cloud Solutions
Depending on the size and type of your organization, custom cloud solution companies like Imaging Office Systems and Accelera Solutions will figure out what cloud-based services your company needs to function remotely and then build those services to its precise requirements of the organization.
These options may involve higher costs and require ancillary services and more time and effort to set up, but the benefits can prove worth it. For example, for the above-mentioned Indiana high school, Imaging Office Systems scanned, migrated, and indexed into a cloud-based database an entire vault of paper student graduation and withdrawal records that comprised over 175,000 pages. In doing so, they transformed the process the school secretary used to respond to record requests from requiring manual searches through paper files, photocopies, and snail mail into a database query and email operation that only took a couple minutes.
Do-Everything Enterprise Cloud Platforms
As the name implies, a do-everything enterprise cloud computing platform delivers all the required services and systems (software, infrastructure, content management, web applications) to support your business operations. While custom-built cloud solutions often comprise a patchwork of services from different companies, the do-everything works within a single integrated platform. Though not built from scratch, it can be fine-tuned according to customer requirements.The other primary difference--and advantage--of an enterprise cloud platform is that it resides behind a firewall, so it delivers superior security for your data. In addition, it often offers better speed and performance, flexible bandwidth capacities (for handling spikes in use or demand), and lower costs. Enterprise cloud platforms are priced according to a per-user or per-device license agreement. Microsoft SharePoint was one of the first enterprise cloud platforms, launched in 2001. Fast-forward to now, and there are plenty of other options from which to choose, including current market leaders Amazon Web Services, Microsoft Azure, and Google Cloud.
FOR FREE to continue reading
✔️ Unlock the full content of International Business Times UK for free
offer available for a limited time only
✔️ Easily manage your Newsletters subscriptions and save your favourite articles
✔️ No payment method required
Already have an account? Log in
© Copyright IBTimes 2023. All rights reserved.