Huawei Mate 20X Gaming Smartphone To Launch Next Week
The Huawei Mate 20 and Mate 20 Pro are both expected to be announced next week. However, it looks like the Chinese phone maker is also planning to debut a third model of the handset that would be designed for gaming.
Huawei posted a short teaser video on its official Twitter page suggesting that it will announce a gaming smartphone on Oct. 16. The short video suggests that the handset would be able to deliver cooler and longer gaming. Huawei's tweet also mentioned the Huawei Mate 20X, which is now being speculated to be the official name of the third variant of the Huawei Mate 20.
The teaser didn't give away any specifics, but Phone Arena speculates that the Huawei Mate 20X might arrive with a larger battery and a heat pipe that would allow the handset to run graphically demanding games without overheating or throttling the device's processor.
Gaming smartphones aren't really new, but last year's Razer Phone did show that there is indeed a market for that type of device and other companies are taking notice. Asus, for example, has already launched the ROG Phone in Asian markets and it's already rumored to come to the U.S. later this month.
Although gaming smartphones are slowly getting even more popular, it's a bit unexpected from Huawei. The company typically launches a premium "Porsche Design" version of its flagships, so it was previously assumed that the third model of the Mate 20 would be the Mate 20 Porsche Design. It's possible that the company won't release a Porsche Design of the Mate 20 and the space that it left behind will now be filled by the Huawei Mate 20X.
The Huawei Mate 20X is rumored to arrive with a 7.21-inch OLED display with a screen resolution of 2,240 x 1,080, according to Slash Gear. Inside, the device is expected to powered by the Kirin 980 processor with RAM configurations ranging from 4GB up to 8GB. It's also likely that the device will have 128GB and or 512GB of internal storage.
The Huawei Mate 20, Mate 20 Pro and Mate 20X are all expected to be announced in London on Oct. 16. The Chinese phone maker is also expected to launch a new smartwatch called the Huawei Watch GT during the event. A new report from WinFuture claims that Huawei's upcoming smartwatch will run proprietary software and not Google's Wear OS operating system.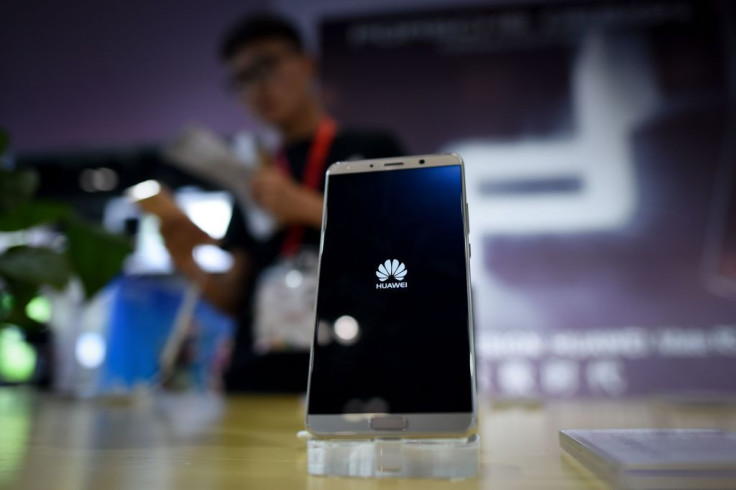 © Copyright IBTimes 2023. All rights reserved.