Huawei P9 Review: A Smartphone As Good As The iPhone 6s But You Can't Buy It In The US, Yet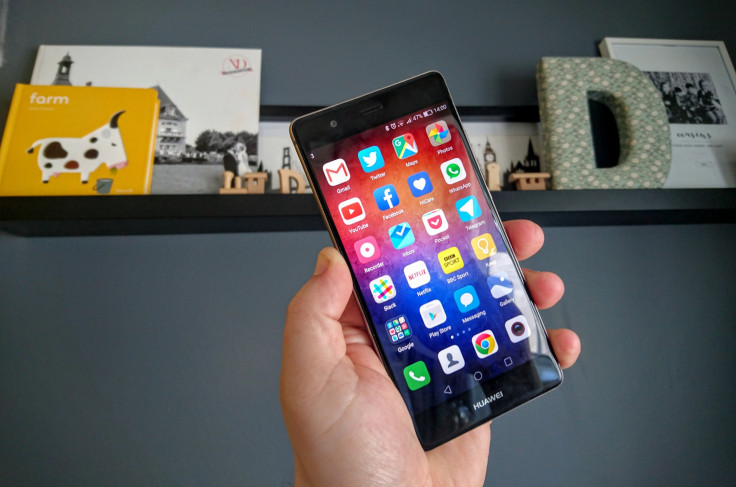 The smartphone industry dismissed Huawei Technologies for years as just another low-price handset maker in China, churning out cheap plastic products to be rebranded and sold by operators under a different name.
That all changed about three years ago, when Huawei decided it could do everything by itself. And the company has had huge success. While most of the rest of the industry was struggling last year, the firm grew its sales by 73 percent, cementing its position as the world's third-biggest smartphone maker behind Apple and Samsung Electronics — all without any significant presence in North America aside from the Nexus 6P, which it launched in association with the Google unit of Alphabet last year.
Huawei has also stated its bold ambition to overtake both its rivals in coming years, and after years of attempting to challenge the Apple iPhone and the Samsung Galaxy S range, it may have the smartphone to do it: the Huawei P9.
The only problem is that Huawei won't say when — or indeed if — its flagship smartphone will be launched in the U.S.
If the name Huawei rings a bell, it's probably because the U.S. government said in 2012 the company's networking products (the firm is the world's biggest telecommunications equipment manufacturer) were a threat to national security, an accusation the Chinese outfit has consistently denied.
The negative associations around its brand may be the reason why Huawei has not made a major push into such a lucrative market and why it has launched its budget devices under the Honor brand. The company told International Business Times in January that it would be launching a flagship smartphone in the U.S. this year, but would not say when or if that phone would be the P9.
It has reiterated that plan since then, but when asked again this week what plans it has to bring the P9 to North America, it simply said it doesn't have a U.S. launch date. Which is a pity, as the P9 is very easily one of the best smartphones on the market today.
Huawei P9 Review
While Huawei has sold a lot of phones during the past three years, the company has struggled to compete at the lucrative premium end of the market, mostly because of a lack of design sophistication in its flagship phones.
But, with the launches of the Mate S last year and the Mate 8 this year, it showed it could do the premium thing. And now the P9 has brought everything together in a smartphone that can more than match anything either Apple or Samsung brings to the table.
The first thing that struck me about the P9 was not its screen, processing power or camera but its design. It did not in an overt, smack-you-across-the-face kind of way, but in a subtle and refined manner that reminded me of something I might expect to see from Apple.
While Abi Brody may not have had time to influence the design of the P9, the hiring of the former Apple creative director in October highlights just how important Huawei believes design is to those buying premium smartphones.
The P9 has a 5.2-inch screen, but thanks to the skill of Huawei's engineers, the device feels much smaller than that. To a man with small hands, this is a key selling point, especially as the smooth, curved edges of the phone make it very easy to handle.
There are no major design flourishes here, but the attention to detail is obvious. The volume button works perfectly, the fingerprint sensor is placed in exactly the right position and the dual camera lenses are flush with the rear cover. These may appear to be minor points, but they add up to make a stunning smartphone.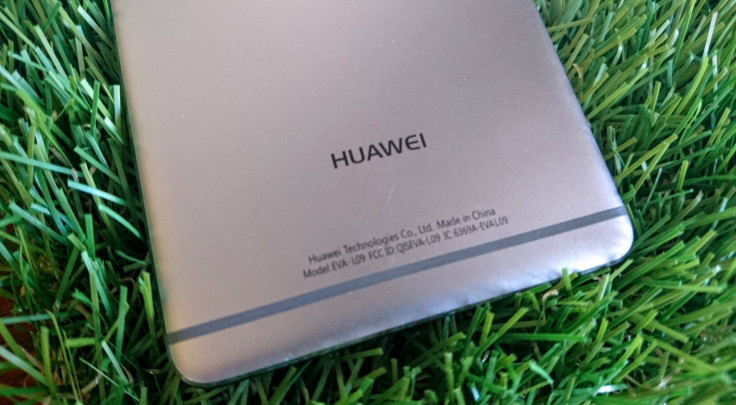 Huawei has always been good at getting the best hardware into its phones, and its increasing focus on design hasn't diminished this in the least. The right specifications still sell a lot of smartphones in markets such as China.
The fingerprint sensor is simply brilliant, the best on any smartphone I have tested. Accurate, fast and responsive, it works almost every time, with the only weak point being in cases involving wet fingers, but this is an issue with all current sensors.
Combined with either 3 GB or 4 GB of RAM, the homegrown Kirin processor powering the P9 means everything works very smoothly, from downloading applications to playing games to streaming live video.
In the era of 2K and even 4K smartphone displays, the P9's comparatively modest Full HD screen may seem underpowered, but I am yet to be convinced that a higher resolution on such a small display is a benefit — something with which Apple appears to agree, sticking with similar resolution in its iPhones.
The added benefit of a lower resolution screen is that it takes a lot less battery to power it, and the 3,000 mAh battery in the P9 is another of its big selling points, offering well over a day's use, although there were several occasions early in my testing when the battery drained much quicker, leaving me stranded.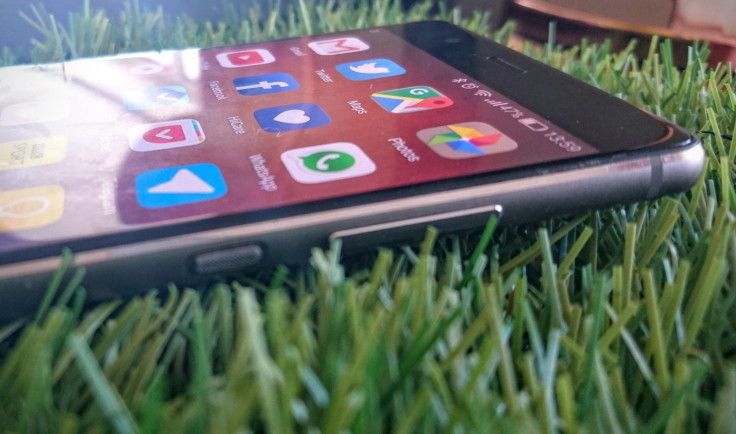 One area where the P9 could use improvement is in fast-charging or wireless-charging support, something more Android smartphone manufacturers are now including in their flagship devices and something Huawei has included in the past. Indeed, the company has developed its own fast-charging system, which it says can produce a 50 percent charge in just five minutes.
Dual-Lens Camera
When Huawei launched the P9, it made a big point about its partnership with the German camera brand Leica in developing the dual-lens technology for the handset (a technology Apple is rumored to be including in at least one of its iPhone 7 models). While it turns out the partnership extends to little more than slapping the Leica label on the back of the phone, it doesn't really matter, as the camera itself is superb.
Camera quality is a key factor in choosing a particular phone, and it was crucial for Huawei to get this right. As the father of a new baby, I certainly had it atop my list of desired features.
The dual-lens system works by combining two 12-megapixel sensors (one regular, one monochrome) that simultaneously capture the image, which is then combined to create a single picture. In addition to allowing users to create stunning images, the system enables them to incorporate some funky post-processing effects, such as changing the point of focus of any image after it has been captured.
Low light performance is good, but not quite at the levels of the iPhone 6s or Galaxy S7 in terms of capturing detail. The focusing system is very fast, making it easy to capture a 20-month-old toddler who simply won't sit still.
Finally, the software. Huawei is using Google's latest version of Android (code-named Marshmallow), but it has added its own software skin, called EMUI (shorthand for Emotion user interface), which a lot of people don't like. I personally don't mind it, but those who really can't deal with it can employ the Google Now Launcher app to make the P9 look and feel like it's using stock Android.
Huawei stated its intention this week to create an ecosystem of software and hardware to lure customers away from Apple's iPhone, and EMUI is clearly a big part of that. While this approach may work in China, where Google's services are unavailable, it simply won't work in the rest of the world, where Google's dominance is too great to overcome.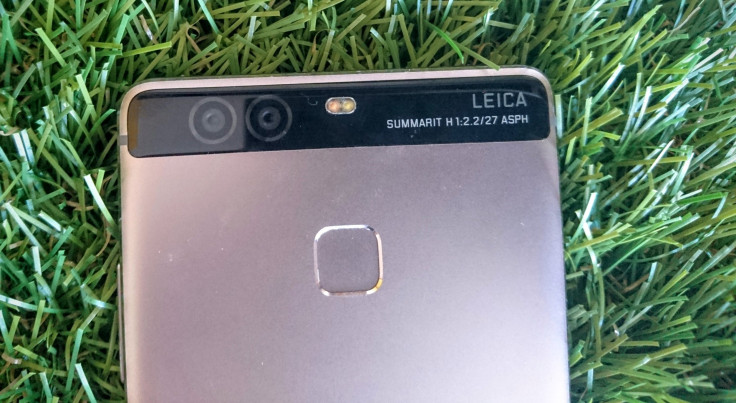 In the P9, Huawei has crafted one of the best smartphones I have used in a long time, and it can easy stand up to the iPhone 6s and Galaxy S7 in terms of design, battery life, camera and processing power. Yes, its software may be a poor choice, but you can get around that if you really want.
Huawei's bigger problem is that the P9 is simply not on sale in the U.S. and it may never be.
The phone is currently on sale in 29 other countries — costing $650 in the U.K. — but Huawei's lack of clarity over its plans for the U.S. means it is missing out, and by the time it does launch its flagship smartphone in North America, it might be too late.
© Copyright IBTimes 2023. All rights reserved.
FOLLOW MORE IBT NEWS ON THE BELOW CHANNELS