Human Rights Watch Urges Arab League to Suspend Syria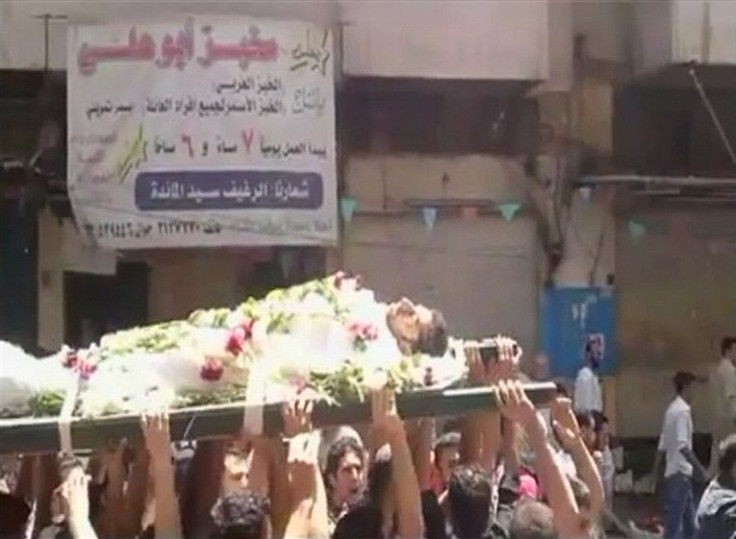 A Human Rights Watch (HRW) report charged the Syrian government, and its systematic crackdown on civilians, with crimes against humanity, calling for the Arab League to suspend the country's membership.
The human-rights watchdog also called on the United Nations Security Council to impose an arms embargo and sanctions against responsible individuals in their Friday report. The group has, furthermore, called for the League to refer Syria to the International Criminal Court in The Hague, Netherlands, saying former detainees reported torture.
In response, the Arab League has called for an emergency meeting in Cairo Saturday.
The systematic nature of abuses against civilians in Homs by Syrian government forces, including torture and unlawful killings, indicate that crimes against humanity have been committed, HRW said in its 63-page report.
It based its report on more than 110 interviews with victims and witnesses from the city and governorate of Homs, which has become the central location of the months-long uprising.
Violations by the Syrian security forces killed at least 587 civilians in Homs and its province between mid-April and the end of August, Al Jazeera reported.
On Friday, the death toll continued to climb as the Local Coordination Committee, a network of opposition groups reported violent clashes across Syria. At least eight people were reportedly killed, six of them in Homs.
Since Wednesday, Syrian forces have killed at least another 104, the same day President Bashar al-Assad's government agreed to an Arab League proposal to stop all violence, release all detainees, withdraw all armed elements from populated areas and allow unfettered access to the nation by journalists and Arab League monitors, CNN reported.
Homs is a microcosm of the Syrian government's brutality, said Sarah Leah Whitson, Middle East director at HRW.
The Arab League needs to tell President al-Assad that violating their agreement has consequences, and that it now supports Security Council action to end the carnage.
Earlier this week, the United Nations said that about 3,500 people have been killed since the start of the Syrian uprising eight months ago.
Syrian authorities have repeatedly blamed the violence in Homs on armed terrorist groups.
© Copyright IBTimes 2023. All rights reserved.