Hundreds Of Thousands Migratory Birds Drop Dead In New Mexico Under Mysterious Circumstances
KEY POINTS
Biologists believe the total bird deaths may now be in millions
Either smoke from California wildfire or New Mexico's cold weather may have caused the deaths
Bbirds carcasses were also found in Colorado, Texas and Mexico
Biologists at the New Mexico State University are trying to determine why hundreds of thousands of migratory birds were being found dead across the state in recent weeks. Researchers believe the total bird deaths may now be in the millions.
While the exact reason behind the deaths remains unknown, biologists believe that smoke from the California wildfires and dry weather in the state could have caused mass die-offs.
The mystery started on Aug. 20 when a large number of birds were found dead at the U.S. Army White Sands Missile Range and White Sands National Monument in New Mexico. It was initially believed to be an isolated incident but the problem was deemed far serious after a growing number of deaths were being reported in other regions across the state, including Doña Ana County, Jemez Pueblo, Roswell and Socorro.
"It's just terrible," Martha Desmond, a professor at the NMSU's Department of Fish, Wildlife and Conservation Ecology, told CNN. "The number is in the six figures. Just by looking at the scope of what we're seeing, we know this is a very large event, hundreds of thousands and maybe even millions of dead birds, and we're looking at the higher end of that."
Desmond's team, along with biologists from White Sands, began identifying, cataloging and examining over 200 carcasses to learn more about the deaths, the outlet reported.
The carcasses of migratory birds, including warblers, bluebirds, sparrows, blackbirds, the western wood pewee and flycatchers, are also being found in Colorado, Texas and even in Mexico.
Residents near White Sands reported the birds were acting strangely before their deaths. Some of them appeared to be lethargic and unresponsive that they were hit by cars.
The U.S. Forest Service at Santa Fe National Forest said in a Facebook post that both migratory and adult songbirds were found dead near Soda Dam, a large hot spring in Jemez Springs. The Forest Service personnel were baffled at the sighting of the carcasses because some birds tend to stay all year there and thus are accustomed to the dry weather.
However, New Mexico experienced record cold with temperature dropping to the low 40s this year.
Biologists have also speculated that the wildfires burning in California and other states may have forced them into early migration before they were ready.
"Birds who migrated before they were ready because of the weather might have not had enough fat to survive," Desmond told CNN. "Some birds might have not even had the reserves to start migrating so they died in place."
Researchers believe that many of the birds could have suffered lung damage due to smoke inhalation, or many have been forced to change migratory routes, resulting in their deaths.
The carcasses will be sent to the U.S. Fish and Wildlife Service Forensics Laboratory in Oregon for necropsies and finding out the original cause of death, and it is likely to take weeks for the results to come.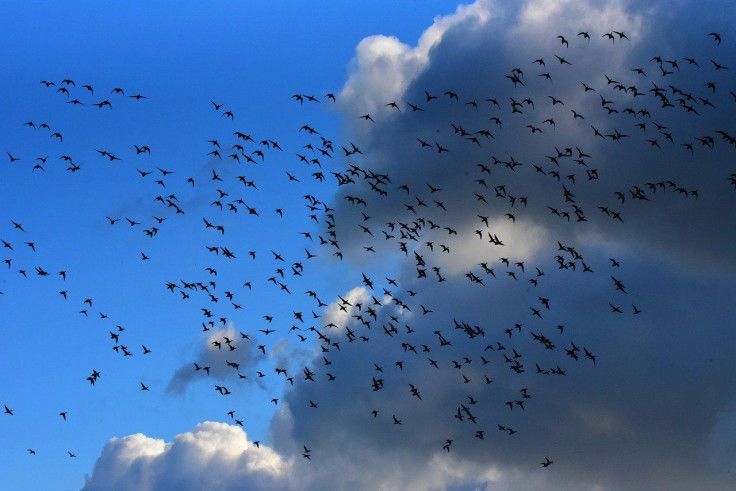 © Copyright IBTimes 2023. All rights reserved.
FOLLOW MORE IBT NEWS ON THE BELOW CHANNELS