'Hunger Games: Mockingjay' Movie Rumors: Philip Seymour Hoffman To Be 'Digitally Recreated' For Remaining Scenes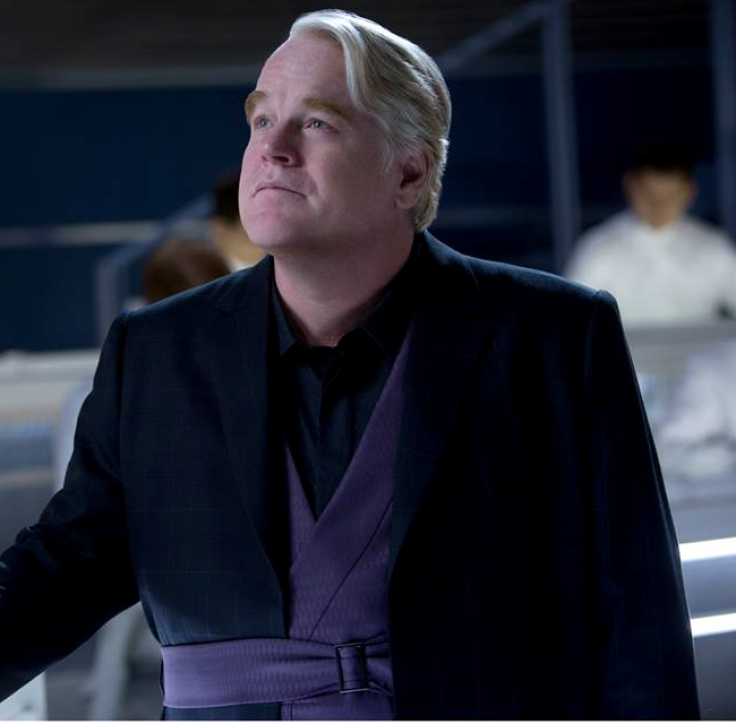 Let the Hunger Games ... continue?
Following in the footsteps of news that filmmakers would use CGI to put the late actor Paul Walker into sequences in the coming "Fast & Furious" film, reports are now indicating that "Hunger Games" star Philip Seymour Hoffman will be digitally recreated following his death in order to appear in one final scene in the blockbuster franchise.
According to a report from the New York Post's Page Six, the Oscar-winning actor, who died Sunday at age 46 from an apparent heroin overdose, will not be replaced in the final dystopian flick, "Mockingjay Part 2," but inserted via movie magic. "The filmmakers behind the 'Hunger Games' movies will digitally recreate late actor Philip Seymour Hoffman in a major yet-to-be-shot scene," reads the report, adding, "Editors will use computer graphics and camera tricks, instead of rewriting the script, to film at least one heartfelt scene featuring Hoffman's character."
While the rumored plans to digitally add in the late actor, who played head gamemaker Plutarch Heavensbee, are already set in motion, there are reportedly limits to what the filmmakers can accomplish. "You can do digital things, you can have conversations where you're not focusing on him but the people he's talking to," a Lionsgate insider reportedly told the Hollywood Reporter.
The new claims follow reports that the "Hunger Games" film, currently in production in Atlanta, would require "minor" rewrites for Hoffman's scenes proceeding his death. According to a report from Metro, the actor had one final sequence and just several days left on set before he wrapped the final installment, "The Hunger Games: Mockingjay- Part 2." Despite the cast shakeup, the two films are reportedly still on track to be released for their respective November 2014 ("The Hunger Games: Mockingjay—Part 1") and November 2015 ("The Hunger Games: Mockingjay- Part 2") U.S. theater debuts.
TMZ was the first to report that Hoffman was found dead in his New York City apartment on Sunday from an alleged heroin overdose. A recent autopsy report for the actor has since come back as "inconclusive." According to reports, Hoffman was found with a "needle sticking out of his left arm" and up to 70 bags of heroin in his possession. The actor, who attended rehab last May for narcotics use, had struggled with drug addiction since the 1980s.
© Copyright IBTimes 2023. All rights reserved.