Hurricane Ian: Tornadoes Damage Over 15 Planes, Uproot Trees In South Florida
KEY POINTS
North Perry Airport in Pembroke Pines was shut down temporarily
Images on social media showed small planes flipped over
Over 2.5 million people were given evacuation orders or related warnings
South Florida witnessed significant damage caused by tornadoes set off by Hurricane Ian as it intensified Tuesday.
Small planes were overturned, hangers were damaged, and trees were uprooted as rain and powerful winds hit the region.
The North Perry Airport in Pembroke Pines was struck by a tornado that damaged hangers and over 15 planes, Total Traffic Miami said in a tweet.
Images shared on social media showed a number of small planes flipped and damaged.
No injuries were reported, according to NBC 6.
Officials announced that the North Perry Airport would temporarily be shut down.
Images on social media also showed fallen trees in neighborhoods of Cooper City and northwest Miami-Dade.
More than 2.5 million residents in Florida were given some type of evacuation order Tuesday as Hurricane Ian moved towards the state's Gulf Coast.
"I implore, I urge everyone that is in an evacuation zone that has been asked to evacuate – the time is now. You must evacuate now. There will be a time when it will not be safe to travel the roads," Florida Division of Emergency Management Director Kevin Guthrie said in a Tuesday evening news conference, as quoted by CNN.
"There will come a point in time when local public safety officials will not be able to respond to your cry for help. You may be left to fend for yourself," he added.
Hurricane Ian made landfall in western Cuba and caused a nationwide blackout. Officials said the electrical system experienced a total collapse and left 11 million in the dark Tuesday evening. Two people were killed and buildings were damaged in the country, according to BBC.
Hurricane Ian became a major Category 3 storm early Tuesday and is expected to further intensify through Wednesday as a Category 4 hurricane.
Forecasters said the hurricane is likely to make landfall by Wednesday afternoon or by Wednesday evening between Sarasota and Port Charlotte.
The Florida peninsula is also likely to experience tornadoes over the next couple of days, NBC News reported.
Gov. Ron DeSantis spoke Tuesday evening and warned residents about the impact.
"This is going to be a lot of impacts that will be felt far and wide throughout the state of Florida," DeSantis said. "As the storm moves in, you're going to potentially have (evacuation) directives issued from folks in the interior of our state or even the east coast of the state for low-lying areas that absolutely could end up flooding."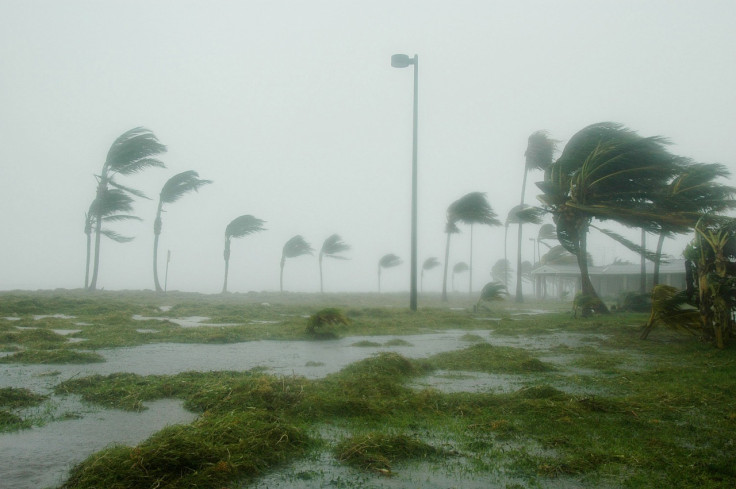 © Copyright IBTimes 2023. All rights reserved.