Hurricane Isaias Update: 'Life-threatening Storm Surge Flooding' Expected in North, South Carolina
KEY POINTS
Hurricane Isaias will impact New England states through early Wednesday, Aug. 5
Isaias first emerged off the west coast of Africa on July 23-24
It has become the ninth named tropical system to cross the Atlantic basin
As Hurricane Isaias moves north along the United States east coast, the fear of strong winds is giving way to a dangerous storm surge which is expected to hit the Carolinas. Life-threatening conditions are also expected. The storm would eventually get weaker but will impact New England states through early Wednesday, Aug. 5.
The storm was a category 1 hurricane (74-95 mph wind) with maximum sustained winds of 85 mph when it made landfall at 11.10 a.m. EDT Monday, close to Ocean Isle Beach, North Carolina.
Isaias first emerged off the west coast of Africa on July 23-24. It is already a record-setter as it has become the ninth named tropical system that has crossed the Atlantic basin. Usually, the ninth named storm hits in October.
By July 29, it had reached tropical storm status as it approached Puerto Rico. Falling trees, mudslides, and flooding were reported. The Dominican Republic's national meteorological office said 13 inches of rain poured over the island.
After skipping across Hispaniola, it grew into a hurricane before brushing through the Inagua Islands. The Bahamas were next to be hit but no major damage was reported.
The highest wind gust at 97 mph was observed from the Frying Pan Tower off the North Carolina coast. That speed was at the lower end of a category 2 (96-110 mph wind) hurricane.
Typical damage from Category 1 storms may include falling debris, and destruction of older mobile homes, frame homes and apartments. Shopping centers may experience some damage, and snapped power lines could result in short-term power outages.
Compared to a category 4 or 5 hurricanes (130+ mph winds) the winds produced by Isaias will play second fiddle to the potential water damaged caused by torrential rainfall and the resultant storm surge aided by tidal forces. The Weather Channel reported late Monday that some people trapped on second floors needed to be rescued from a four-foot storm surge near Oak Island, North Carolina.
According to the National Hurricane Center, Isaias has the potential to produce a maximum of 8 inches of rainfall in isolated cases in the Carolinas and mid-Atlantic states and 2 to 4 inches, with isolated maximum totals of 6 inches in southeast New York and much of New England.
Ironically, the northeast U.S. has been experiencing drought conditions, according to the U.S. Drought Monitor but too much water under dry conditions could trigger significant flash flooding in some of these areas. Minor to isolated moderate river flooding is also possible in parts of the eastern states.
The emergency responders will also have to deal with another issue for any evacuations -- how to prevent the spread of COVID-19. On Friday, July 31, South Carolina Gov. Henry McMaster announced that he would not issue a mandatory evacuation and told CNN, "Right now we're hoping this storm will not hit us hard if it hits at all. At this time, we have no intention at all of declaring any sort of evacuation."
South Carolina Emergency Management Division (SCEMD) Director Kim Stenson said his department will be implementing its new emergency response plan for a COVID-19 environment which includes screening for the virus, providing personal protective equipment, as well as creating social distancing and isolation areas in shelters.
The plans are to screen people before they get on buses, meaning fewer people on buses, which would require more trips.
Coastal flooding, minor wind damage, and inland flooding from heavy rainfall are expected for the Carolinas and the threat of tropical-storm-force winds and flooding will continue through the mid-Atlantic and into the Northeast during the day Tuesday, CNN reported.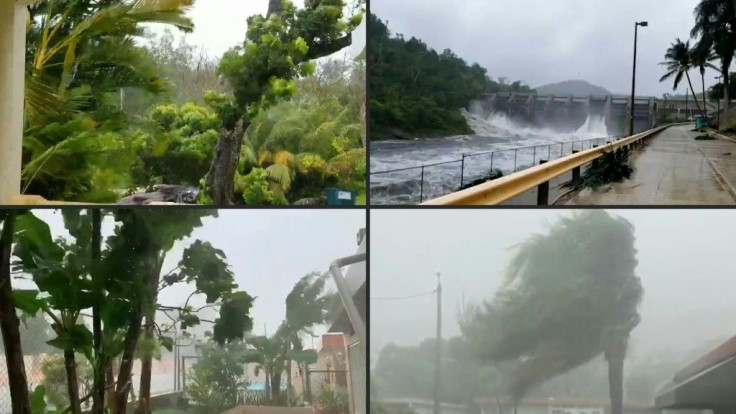 © Copyright IBTimes 2023. All rights reserved.
FOLLOW MORE IBT NEWS ON THE BELOW CHANNELS