Hurricane Matthew: Matt Drudge Faces Backlash On Twitter Following Government Conspiracy Comments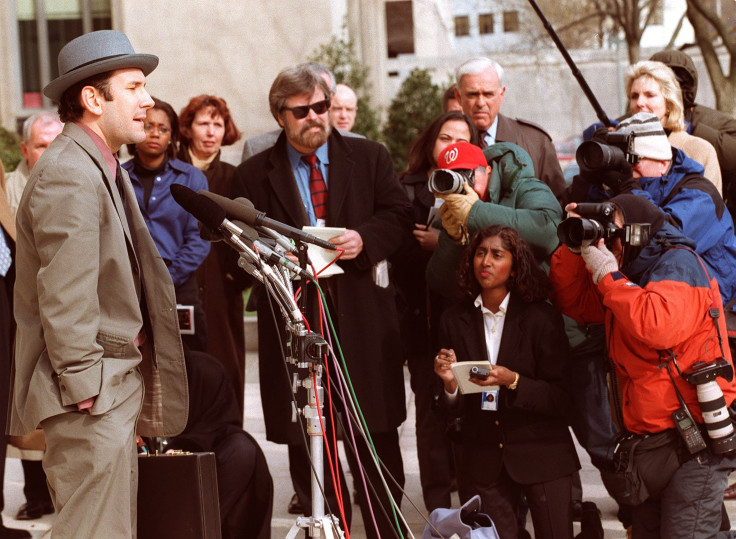 As millions stand affected by the Category 3 Hurricane Matthew that has been threatening the United States, Conservative commentator Matt Drudge on Thursday termed the government's warnings over the natural disaster as "an exaggerated point on climate," sparking a major outrage on Twitter.
The Drudge Report founder suggested the government had been lying about the details of the hurricane to create frenzy among the people and that there was no way to verify the statistics handed down by the National Hurricane Center.
The term "deplorables" has been used to refer to supporters of the Republican presidential candidate Donald Trump, after Democrat Hillary Clinton was seen using the term at one of her rallies.
While many say that Drudge's comments were not unfounded, the timing was unfortunate especially as over 300 people in Haiti have lost their lives because of the hurricane.
As Hurricane Matthew makes its way toward southeast United States, President Barack Obama declared a state of emergency in Florida, South Carolina and Georgia in order to avoid further loss of life and property.
Drudge's tweets have drawn criticism on social media with many referring to his comments as irresponsible in the face of the current situation. He has also been accused of playing "a dangerous game."
"The implication of Drudge's tweet is that resisting evacuation isn't a bad, self-destructive move but a brave way for 'deplorables' to stand up for [sic] the government. That's not just stupid — it could very well be deadly," wrote Libby Nelson of news website Vox.
In an article titled "Don't Take Weather Advice From Matt Drudge," Popular Science reported that the chief of the hurricane center's tropical analysis and forecast branch, Hugh Cobb, declined comment on the matter.
Greg Fishel, chief meteorologist for WRAL-TV in North Carolina, also took to Twitter to express his opinion on Drudge's comments.
© Copyright IBTimes 2023. All rights reserved.
FOLLOW MORE IBT NEWS ON THE BELOW CHANNELS