Hurricane Sally Upgraded From Tropical Storm, Remains On Path For Landfall Along Louisiana, Mississippi
KEY POINTS
The National Hurricane Center upgraded Sally to a hurricane and forecast the storm could reach category 2 strength by the time it makes landfall
Communities in southeastern Louisiana were ordered to evacuate their homes and head to New Orleans
Surge and flood warnings are in effect for coastal areas from Louisiana to the Panhandle region of Florida
The National Hurricane Center upgraded Sally from tropical storm to hurricane as it continued its slow crawl Monday to the coasts of Louisiana and Mississippi. As of 2:30 p.m. ET on Monday, Hurricane Sally was moving west-northwest at 7 mph with sustained winds averaging 90 mph.
Northwestern and central Florida has already been hit by the storm as it moved through the Gulf of Mexico. Heavy rains and intensifying winds barreled down on the state since Sunday as it continued to move away from Florida, sparing most of the state from the dangerous winds and heavy winds currently being produced. However, flood warnings are still in effect for some areas of the panhandle region.
The storm's full brunt is forecast to begin bearing down on the coasts of Mississippi and Louisiana as Sally makes landfall going into Tuesday, possibly as a Category 2 storm.
"An extremely dangerous and life-threatening storm surge is expected for areas outside the southeastern Louisiana Hurricane and Storm Damage Risk Reduction System from Port Fourchon, Louisiana, to the Alabama/Florida border, where a Storm Surge Warning is in effect," the NHC said. "Residents in these areas should follow any advice given by local officials."
To this end, communities outside of New Orleans were ordered to evacuate and head to the city for protection from the levees.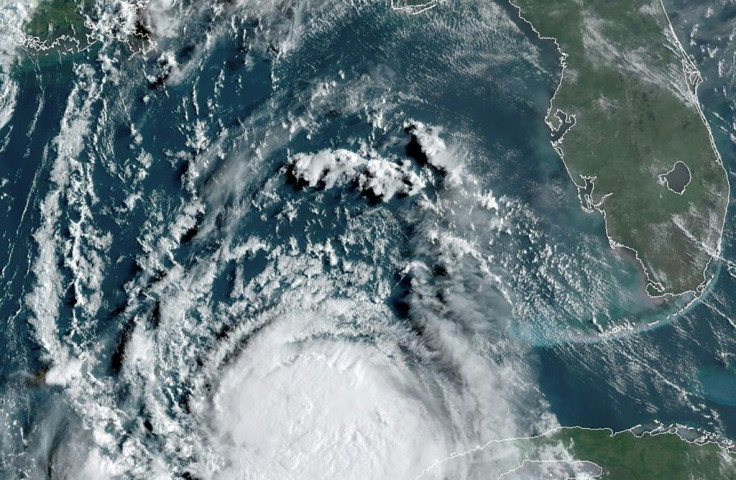 © Copyright IBTimes 2023. All rights reserved.