Hurricane Sandy Tourism Is Now A Thing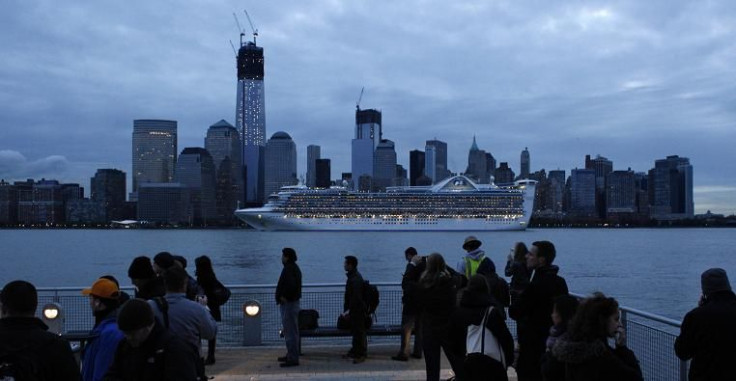 Walk around New York City this week and you'll also find -- in addition to hundreds of thousands of powerless resident -- drifting, dreary tourists with fewer attractions to see and an increasingly bewildering perception of what a non-storm ravaged Big Apple is like.
Instead of the Statue of Liberty or the 9/11 Memorial, these visitors are flocking to see the carnage that Sandy has wrought, according to the Daily Beast.
"I suspect about three-fourths of this tour is going to be showing people where some damage is and where Con Edison crews are working. I think that's what people are interested in," said Steven Johnson, a tour guide for Gray Line, which resumed service Thursday.
Johnson said he was specifically inundated with requests to see the dangling crane above 57th Street. On Thursday, according to the Beast, dozens of tourists could be seen snapping pictures of the precarious 90-story crane, where they stood outside of the ground-level barricade protecting the public from it.
Another popular damaged site was a building on 14th Street whose front had been ripped off by the storm, leaving its insides fully exposed to the public, almost like a dollhouse on display. On site, the Beast found only New Yorkers gawking at the building, though it surmised that the decay could end up being a destination on Johnson's tour.
Johnson told the Beast that due to customer requests, he was tailoring his route to suit the tourists' desire to view Sandy's carnage.
The Beast also spoke to a man from Mexico City who described himself as a storm chaser and said he was disappointed he didn't get to see the storm in action.
Not all, including the man's wife, were delighted to take part in the damage tourism. She shook her head regarding her husband's enthusiasm for the damage.
One female passerby near the dangling crane was similarly irked by the negative attention the crane site was receiving. Walking by, she voiced her disagreement to onlookers.
"You've gotta be kidding me, people! Get a life," she reportedly said.
On Johnson's tour bus, one German remarked "I think there are more interesting things to see in New York than the damage."
© Copyright IBTimes 2023. All rights reserved.
FOLLOW MORE IBT NEWS ON THE BELOW CHANNELS