'I Am Jazz' Finale: Jazz Jennings Celebrates Birthday, Boyfriend Ahmir Reveals Struggles
Jazz Jennings is about to finally become an adult in the finale of "I Am Jazz" Season 5. A new trailer reveals that the trans teen is getting a surprise from her family on her 18th birthday. Meanwhile, Jazz's boyfriend, Ahmir, has revealed that he's been faking smiles for some time now.
TLC has released a sneak peek at the last episode of "I Am Jazz" that is set to air this Tuesday night. The clip shows Jazz surrounded by her family as she turns 18. In the first scene, Jazz and her family are seen dining at a restaurant with Jeanette greeting the birthday girl.
"Today is my birthday and I'm a legal adult now," Jazz says in the voiceover. The LGBT advocate then continues by saying that "there's still one surprise left and I cannot wait to find out what it is."
The teaser clip ends with a scene where Jeanette is taking off Jazz's blindfold and Greg yells, "Surprise be revealed!" It's not clear what the surprise is because the clip ends with Jazz saying, "Oh my god!" when she finally sees it.
Season 5 is going to wrap up this week with Jazz's 18th birthday. For avid fans, they should know by now that Jazz actually celebrated the milestone last Oct. 6. The current installment was filmed last year, so things in Jazz's life may already be very different at present.
One of the things that fans are wondering about is whether or not Jazz and her boyfriend Ahmir are still together. Earlier this month, Ahmir decided to break his silence amid breakup speculations. In a personal letter he shared on social media, the Philadelphia native told fans of the show to just follow the series and put two and two together.
Ahmir also noted that it's good that fans are having a hard time figuring out if he and Jazz are still together. For him, this shows that they are not too "lovey-dovey" if they still are in a relationship, and not "bitter" if they are no longer seeing each other.
However, it appears Ahmir may have hinted at the end of the road for him and Jazz in one of his latest Instagram updates. In his post, he admitted that he hasn't been happy for a little while and he has just been hiding behind a smile and making jokes for months
"Sometimes I feel like I have done so much but have gotten nowhere, you know? It's not social media that drains me, it's more like other people suck all of the positive energy out of me when they are feeling low and then they are happy while I'm made to feel horrible," Ahmir added.
Don't miss the season finale of "I Am Jazz" this Tuesday at 9 p.m. on TLC.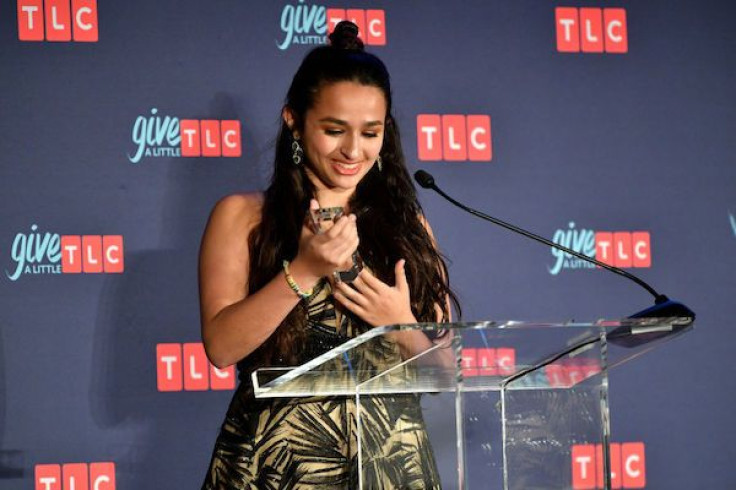 © Copyright IBTimes 2023. All rights reserved.