'I Am Jazz': Jazz Jennings' Boyfriend Ahmir Breaks Silence Over Rumored Breakup
Are Jazz Jennings and boyfriend Ahmir Steward no longer together?
This week's "I Am Jazz" episode featured Jazz's confrontation with boyfriend Ahmir Steward's "transphobic" mother via a phone call. At one point, an irate Ahmir grabbed the phone from his girlfriend's hand when his mother claimed that her son hasn't been truthful to Jazz. The Philadelphia native then rushed to exit the scene as the camera crew continued filming.
Ahmir's gesture didn't sit well with many fans of the trans teen and the TLC series. Some of them voiced on Twitter how they are starting to doubt Ahmir's feelings for Jazz. There were even a few who claimed that Ahmir could be dating Jazz just for money because he is currently unemployed.
"I'm not getting good vibes from Ahmir, yeah I think it's great he doesn't care that Jazz is Trans but something is off about him …. & why doesn't he have a job? … I hope she doesn't let him leech off of her," user Bellalicious wrote.
"Oh… I still don't like Jazz's 'boyfriend' Ahmir. I like his mother better. If I heard her right she's saying Ahmir is a fraud and #homophobic," another user commented.
As many chimed in to give their two cents on the latest episode, user Stephanie Alanna suggested that Jazz and Ahmir could have already broken up. To prove her point, she said that in Jazz's Instagram posts, she no longer calls Ahmir her boyfriend and simply refers to him as someone who holds a close place to her heart.
Ahmir may have caught wind of the speculation because he decided to break his silence and write a post about his appearance on Jazz's reality show, his privacy and he also addressed a bit the idea of whether or not he and Jazz are no longer together as a couple.
In his Instagram post, Ahmir stressed that everybody should be respectful if he and Jazz opted to keep their relationship very private. He then urged fans to just tune in to the show and put two and two together instead of wondering about where they are right now in their relationship.
Ahmir maintained that the fact that people cannot tell if he and Jazz are still lovers is a good thing because it means they aren't "too lovey-dovey" and aren't "bitter" if they have indeed broken up. He then pointed out that there is no need for them to publicly announce if they have indeed called it quits.
"If we were to break up we should not have to publicly announce it to satisfy ANYBODY nor do we have to be bitter towards each other. Our private life is our private life and the bits of our relationship that you see on tv is what we have allowed you to see. Respect that," Ahmir wrote.
Do you think Jazz and Ahmir have already broken up? Sound off in the comments below.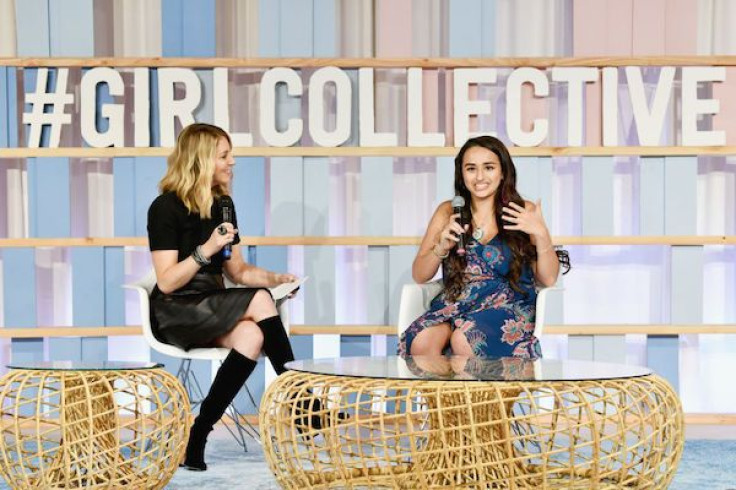 © Copyright IBTimes 2023. All rights reserved.
FOLLOW MORE IBT NEWS ON THE BELOW CHANNELS