Ian Somerhalder, Fans Moved By Nikki Reed's Sweet Gesture For 'Vampire Diaries' Season 8 Actor's Birthday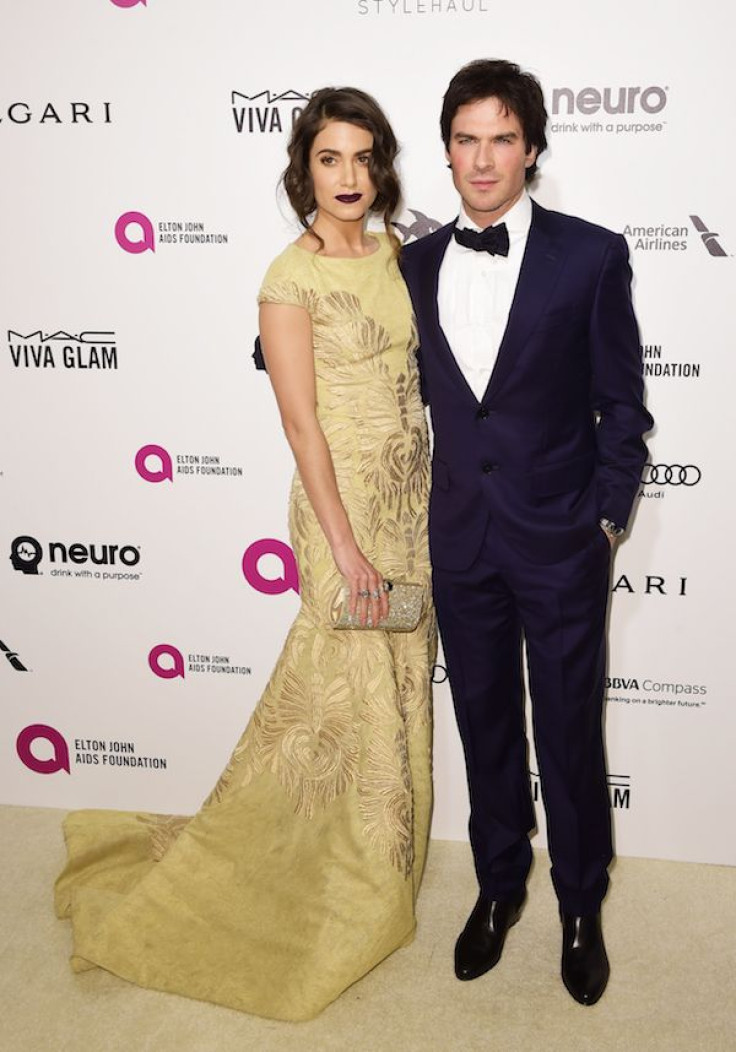 Ian Somerhalder turned 38 on Thursday, Dec. 8. Amid his busy schedule, the "Vampire Diaries" Season 8 actor got the chance to celebrate another milestone in his life with his friend-turned-lover-turned-wife Nikki Reed. To make her husband's birthday special, the "Twilight" actress gave Somerhalder what he now considers as "the sweetest birthday note any man could ever get from his wife."
On his birthday, Somerhalder updated his Facebook account by sharing a touching message his wife dedicated to him. The post was accompanied by a photo of the actor as a toddler and a shoutout to Reed for being his "human."
In the note, Reed addressed Somerhalder as her "human, my partner, my guy my better half" before gushing about how the two of them can find beauty in anything. Reed mentioned the things that bothered them about each other, like how Somerhalder forgets to put his laundry away or how she forgets to clean the cat box every so often.
The 28-year-old singer-songwriter and humanitarian added that she is eager to celebrate more birthdays with Somerhalder and that growing old with the CW actor is her "favorite perk" in their marriage. Finally, she may have spoiled her surprise gift when she wrote about the actor tweezing her gray hairs on "home-spa days" when they are older.
After Nina Dobrev's ex shared this sweet note on Facebook, many fans of the couple commented on how happy they were for the two. One fan wrote: "This is marriage at its best, what marriage is supposed to be. Very inspiring and beautiful. You are a bless man Ian and I wish many more blessings for you and your amazing wife." Another chimed in: "Behind every successful man there is a woman. Your [sic] are very beautiful couple."
A day before his birthday, Somerhalder also revealed on Instagram that he went on a quiet stroll with his wife in Chicago last weekend. On the same day, he reminded his fans of his birthday by posting a pic of him as a child with his mother.
Check out Nikki Reed's birthday note for Ian Somerhalder below and tell us what you think in the comments.
© Copyright IBTimes 2023. All rights reserved.