Five Ways To Save On Thanksgiving Air Travel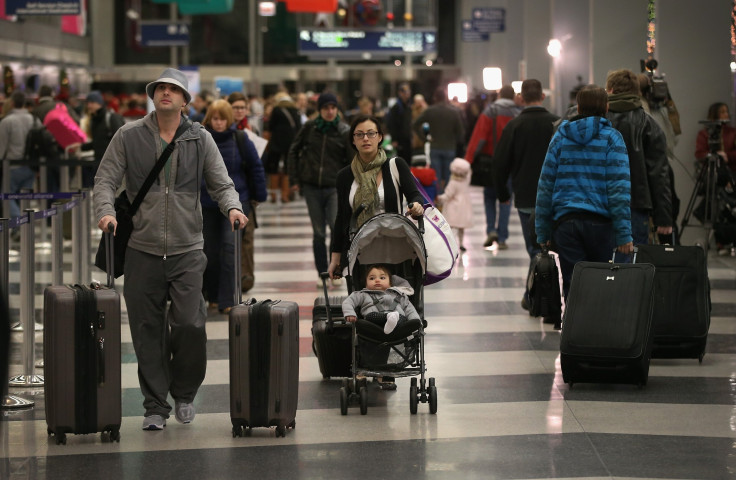 Thanksgiving is just four weeks away -- but don't give up on finding a good price on air travel for the holiday. In fact, the best deals are available two to four weeks before the holiday, according to travel search site Kayak.
Kayak researchers found 2013 data indicate the lowest average fares for domestic travel were found in early November: as low as $415, 24 percent less than the highest average fare of $548. (International fares were another story: They saw the greatest increases in November, so don't delay if you're planning to go abroad.)
So that's the good news. But there are a few rules to follow to trim your bill as much as possible:
1. Avoid booking your flights on the busiest travel days: Wednesday, Nov. 26, or Sunday, Nov. 30.
These dates -- when everybody seems to be traveling -- will have the priciest fares. Some fares are even twice as high as what you would pay if you shifted your travel by just one day. And research shows the Sunday return flight is what really gets you. If you have to fly out on Wednesday but can opt for a Friday or Tuesday after Thanksgiving return flight, you'll save about 25 percent, according to data compiled by CheapAir.com.
2. If you can fly out on Thanksgiving Day, you'll save big.
It may not seem ideal, but if you fly on Turkey Day you can save up to 30 percent, Kayak reports. Longer flights, like a trip from New York to Los Angeles, are where those savings really stack up -- you could knock off about $100 per ticket. And if you time your trip correctly, you can still get to your destination in time for turkey and stuffing.
3. Flying with the family? Book tickets individually.
The idea of group discounts doesn't apply when it comes to air travel. In fact, a family of four traveling together could get bumped to the next fare category if, say, only two seats are left at the lowest fare rate, according to CheapAir. And during a busy travel time like Thanksgiving, when flights are full, this is more than likely to happen. So book your seats indvidually -- if lower fares are available, you can still capture them, even if you pay a slightly higher rate on some of your tickets.
4. Look for routes with connecting cities.
Everyone loves to fly nonstop, but opting for a route that stops somewhere could save you a lot, said CheapAir CEO Jeff Klee. According to FareCompare.com, connecting flights can save you around $100 on certain routes.
5. Try flying in or out of a cheaper airport.
The big hubs will cost you the most, so if you can find a smaller airport nearby, you might be able to score a better deal. For example, Chicago Midway Airport is ranked sixth on CheapFlights.com's affordability report, and it's a good alternative to the bigger, busier Chicago O'Hare.
© Copyright IBTimes 2023. All rights reserved.