Sold To The Highest Bidder: What You Need To Know About Airline Upgrade Auctions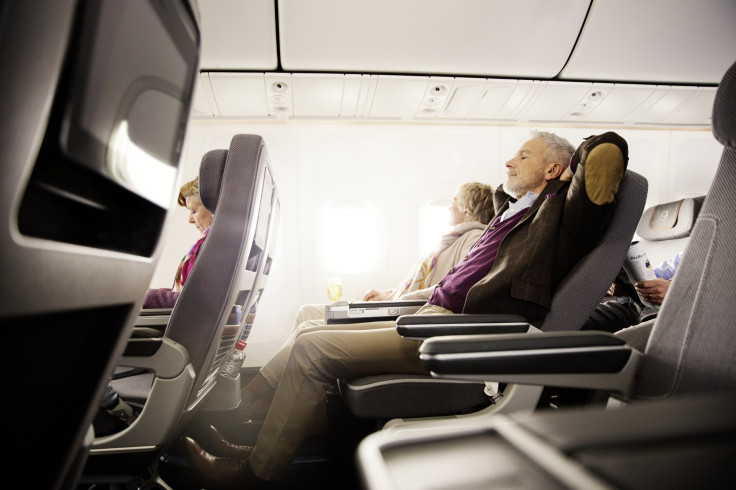 Dreaming of a way to escape the increasingly shrinking confines of a coach-class seat on your next flight? You might be able to skip the punishingly high prices of premium seats by bidding for one at a price you pick.
More and more airlines are adopting an auction system to sell last-minute open premium economy, business and first-class seats to economy section flyers. This month, Lufthansa became the latest to join the club with its new "myOffer" program that allows economy-class passengers to bid on a premium economy upgrade up to 72 hours before their flight.
Not all flights are eligible for Lufthansa's auction system. If a flight does qualify, passengers will see a notification in the "My Bookings" section when they log into Lufthansa's website. There, passengers can enter the amount they want to pay for an upgraded seat and will be notified 48 to 24 hours before the flight if their bid is accepted (at which point, their credit card is charged the bid amount).
Lufthansa joins Etihad Airways, KLM, Virgin Atlantic and about a dozen other international airlines that offer similar services. American Airlines, which launched its program at the end of 2013, is the only U.S.-based carrier to do so. The airlines all have systems that are variations on a theme: Some will email passengers if an auction is available, while others tell passengers to check their websites. Some airlines limit who can actually bid on an upgrade, giving preference to frequent flyers, and some set a required minimum bid for offers.
Some travelers have voiced concerns that complimentary upgrades for elite flyers may suffer from such programs. "Rest assured that elite status member upgrade requests will continue to be given priority and will not be impacted by this program," American Airlines writes on its upgrade page.
"To me, it seems like a new way of squeezing every penny out of passengers but, unlike additional charges for things like luggage and food, this is an idea I'm totally behind," travel blogger Bethaney Davies, who has made upgrade bids three times and was successful twice, says. "The beauty of this method is you don't have to be someone who flies exclusively or often with one airline or network. You can pick and choose the airlines that have the best prices in economy and then take the chance of an upgrade."
Davies, who paid around $400 for her upgrades on flights from Brisbane to Singapore on Etihad Airways, says that there are strategies to improve your chances for a successful bid:
Pick a flight that has plenty of empty business-class seats. "Choose routes that are popular with leisure travelers vs. business travelers," Davies says. She also advises making a pretend booking online (without paying) to see the seat map for each cabin. If economy class is full, you have better chances of an upgrade.
Follow this equation for a bid price. Calculate the regular cost of a business-class seat, Davies says. Then subtract what you paid for the economy fare and aim for around 20 percent to 40 percent of that price. For example, one-way fare from Brisbane to Singapore was $2,600, while her economy ticket cost $500. With a difference of $2,100, a good bid price would be between $420 and $840.
Bid slightly above the minimum required. Most airlines will set a minimum bid price. If it's $500, for example, bid $520 since most people will enter the minimum.
Consider booking single tickets. If you're traveling with a group under one booking, you most likely won't be able to split it up. So book your economy tickets separately if you want to be able to upgrade some but not all the members of your party.
© Copyright IBTimes 2022. All rights reserved.
FOLLOW MORE IBT NEWS ON THE BELOW CHANNELS