Idaho Murders Update: Investigators 'Lost' Bryan Kohberger For Hours During Surveillance On Suspect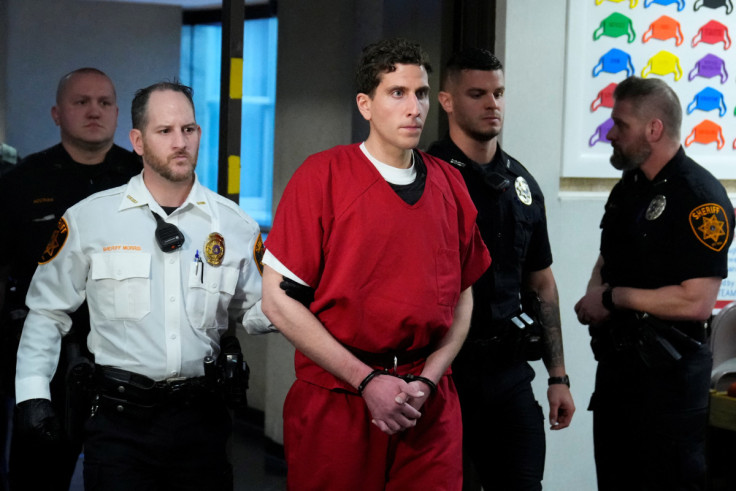 Before police arrested Bryan Kohberger for the murders of four University of Idaho students, the suspect was under heavy surveillance by the FBI, except for the 14 hours he reportedly "vanished" off the grid.
Howard Blum, who served as a contributing editor at Vanity Fair, provided a deep look into the Dec. 13 cross-country trip Kohberger, 28, made from his apartment in Washington to his family's home in Pennsylvania.
A source claimed investigators lost track of Kohberger, who was accompanied by his father, shortly after he pulled out of a parking lot.
"Sources in law enforcement would confide with a bristle of embarrassment, not long after the car had pulled out of its space in the graduate housing parking lot... in Pullman, Washington, they lost it," Blum wrote.
"For several alarming hours—or more? the authorities are keeping the precise details of this screwup close to the vest—the chief suspect in a quadruple homicide that had shocked the nation had seemingly vanished."
At the time, law enforcement publicly considered the driver of the white Hyundai Elantra as a "person of interest." Since investigators did not have enough evidence to get an arrest warrant, all they could do was keep Kohberger under surveillance.
Authorities reportedly felt "helpless" and were left scrambling after losing sight of Kohberger.
"A mood of panic rapidly escalated into one of despair. Frantically, they began to search the records of automated license-plate readers (A.L.P.R.'s) in nearby states. It was an exercise in futility: Nothing. Not a single hit," the report noted.
However, after 14 hours, Kohberger's license plates were captured in Lomo, Colorado, by a number plate recognition device.
"The agents were frustrated, and they were angry. The possibilities were too dangerous," the report stated.
Kohberger was arrested on Dec. 30, 2022, for the fatal stabbings of University of Idaho students ​​Kaylee Goncalves, 21; Madison Mogen, 21; Ethan Chapin, 20; and Xana Kernodle, 20.
The four students were killed on Nov. 13, 2022, at an off-campus home in Moscow, Idaho.
Kohberger is being held without bond and is scheduled to return to court on June 26 for a preliminary probable cause hearing. He faces four counts of first-degree murder and one count of felony burglary.
© Copyright IBTimes 2023. All rights reserved.