IFA 2022 Review: Honor Pad 8 - Pro Size Screen, Affordable Price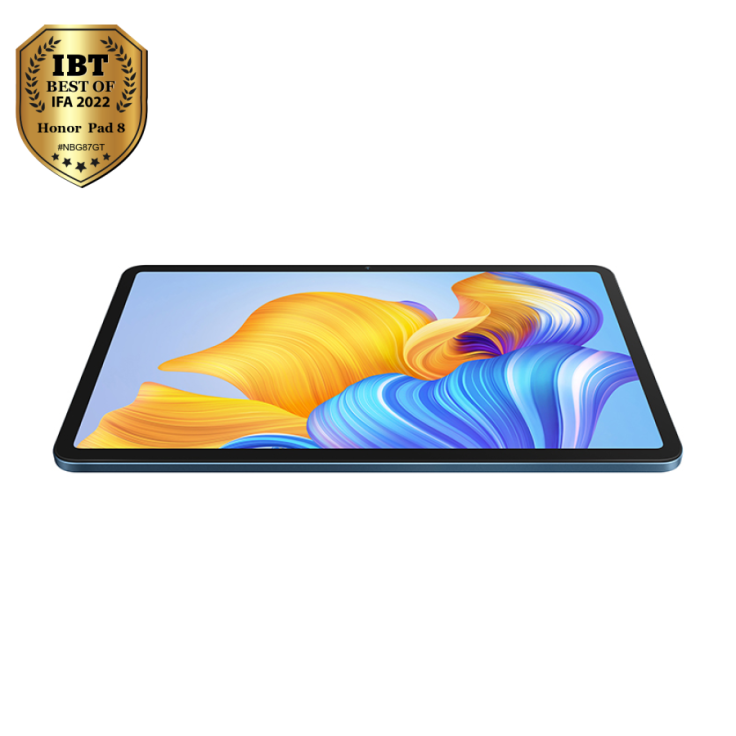 As smartphones continue to be equipped with powerful processing power, it continues to be the dominant mobile computing device that people carry around. Where does that leave the tablet? Other than iPads that start from $329 because it's a part of Apple's own unique ecosystem, it's hard to justify spending that kind of money on essentially stripped down smartphones with a larger screen.
Honor has launched its Pad 8 at the IFA 2022, with a sub-$200 price tag and premium features that are usually only found on professional tablets. Can they get enough boxes ticked to be a successful tablet in the current market? Let's take a deeper look.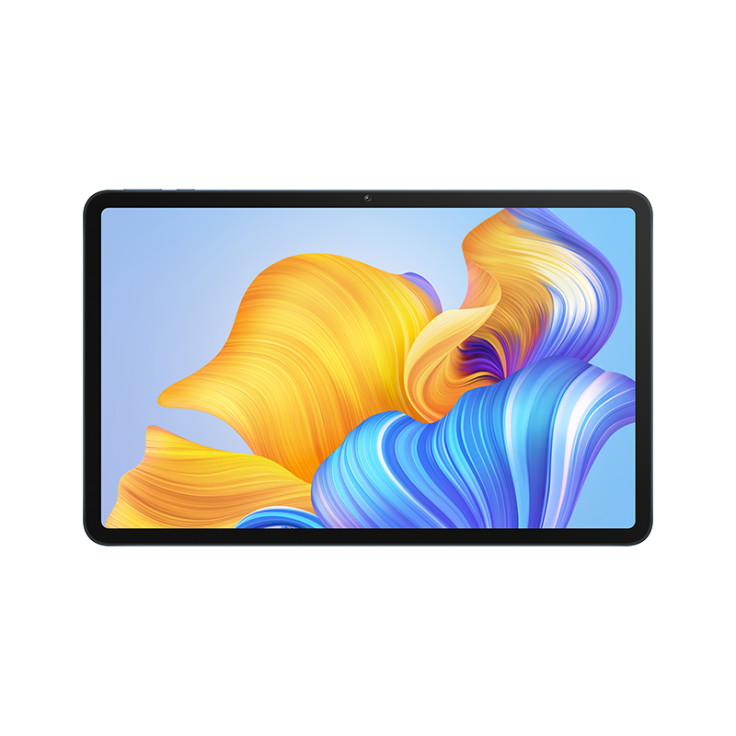 12 inch, 2K LCD Display
Since the display of the tablet is essentially the only feature that phones can't compete with, having a spectacular display is a must. The Honor Pad 8 doesn't disappoint with its large 12 inch IPS LCD screen with a 2000 x 1200 pixel resolution.
To put that into perspective, the TOTL iPad - the iPad Pro has a 12.9 inch display, but starts from an eye watering $1099. Honor is essentially producing a tablet with a professional size display, but aimed at the entry level price range: an intriguing niche that makes a lot of sense.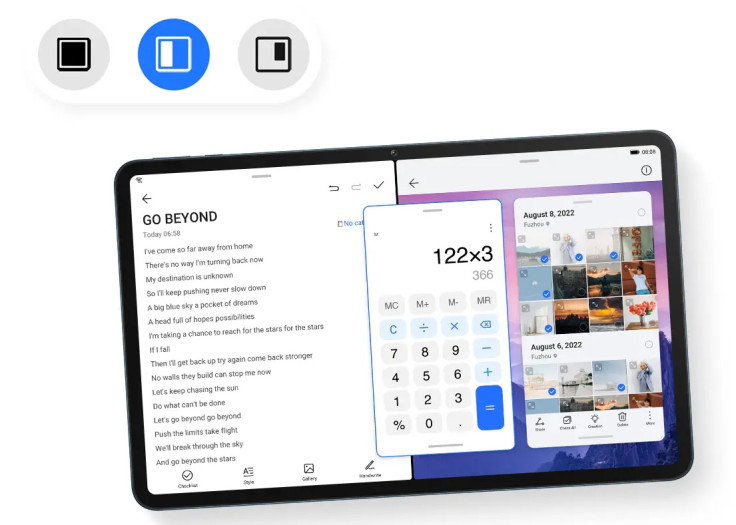 Having a portable 12 inch display like this can do wonders for productivity, whether it's showing documents or presentations to clients, or having a comfortably large enough screen to do some actual work that requires multitasking. Honor made sure of this by coupling the hardware with software that supports up to four simultaneous open app windows - something that a 6 inch display on your phone won't be able to cope with.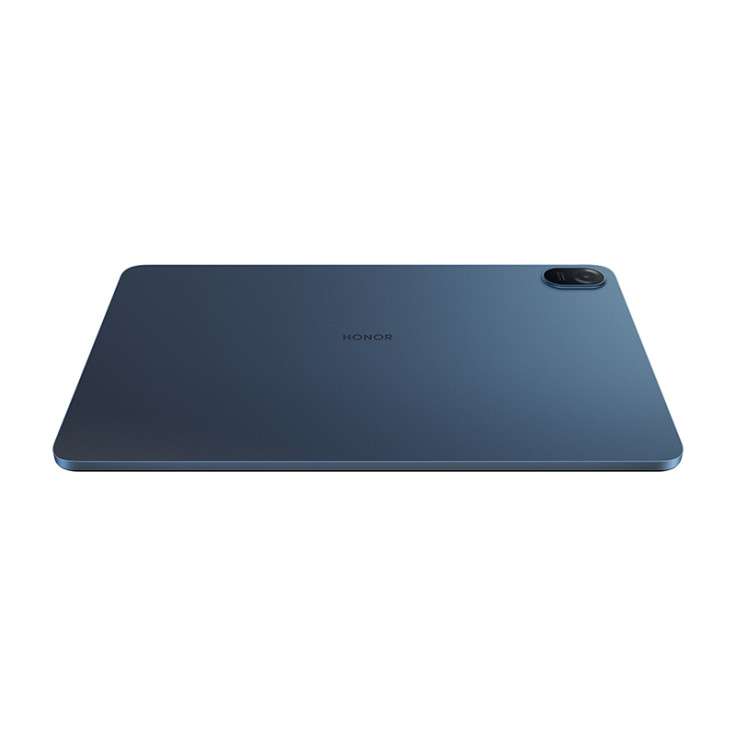 Lightweight Metal Unibody
Having used a Lenovo Yoga as my main PC for many years, I came to have a deep realization of the difference between a convertible laptop and a tablet, and it is that the latter is made to be handheld, while the former is not. A device with a large touch screen doesn't make it a tablet, but it needs to be lightweight enough to be handheld and not cause fatigue with extended use.
The iPad Pro 12.9" comes in at a wrist-breaking 1.5 pounds and is obviously not meant to be handheld for long periods of time, but better used on a stand - which then defeats the purpose of having a tablet in the first place.
Honor on the other hand has managed to keep the weight of the Pad 8 to 1.1 pounds, despite its 12 inch, 2K display, roughly the weight of two phones. This makes it not exactly heavy, and much more manageable as a handheld device.
The cool feel of the premium constructed metal unibody of the Pad 8 feels premium in the hand, coming in at only 0.27 inch thick. With a 87% screen-to-body ratio, the narrow bevel keeps the device foot-print down, a whole 1.56 inch narrower in width than the iPad Pro.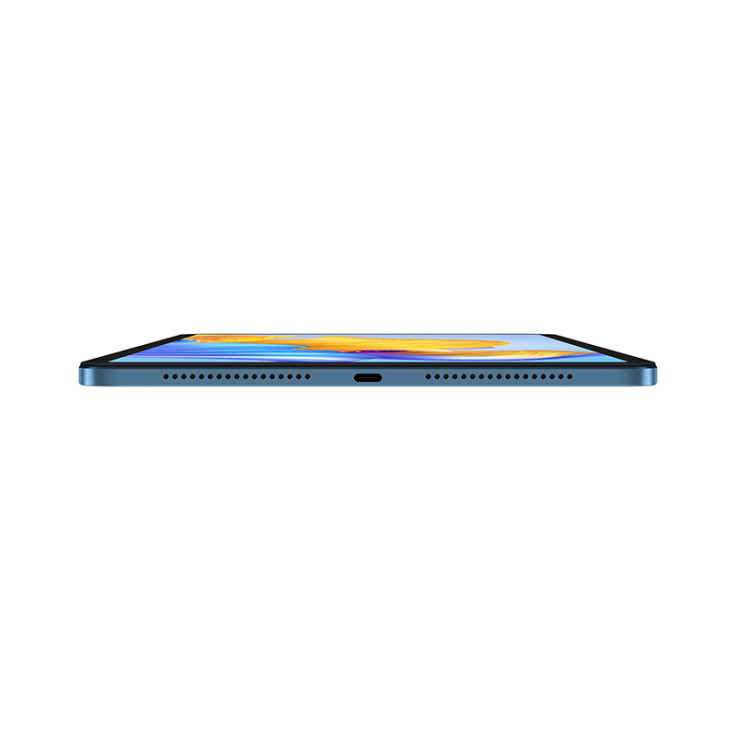 Large Battery and Fast Charging
The Honor Pad 8 is equipped with a 7250 mAh battery, which according to the Chinese tech company can power the tablet for 14 hours of offline video playback and 10 hours of video streaming. These might not be the longest lasting tablet around, but if the numbers reflect realistic usage, they are respectable for a tablet with a 12 inch 2K screen.
When the Pad 8 does need to be powered up, the included 22.5 W fast charger will ensure the battery is topped up quickly. Again this plays to the strength of tablets which being the handheld devices that they are, should be tethered for as little time as possible.
Final Verdict
The Honor Pad 8 may seem like a straightforward midrange tablet, but the company is picking their battle wisely. By producing a tablet with a large display, lightweight construction and decent battery life, it shows that the design team knows what people want and need from tablets. It doesn't need to be a laptop nor phone replacement, but simply a handheld device that is easier to wield than a laptop, and easier on the eyes than a smartphone.
For the simple, yet effective design and affordable pricing of the Honor Pad 8, we're awarding it with the IBTimes Best of IFA 2022 badge.
Sam is a production engineer turned tech writer who specializes in seeking out gadgets that enhances productivity while still looking sharp. This is a contribution to an ongoing IBTimes review series on gadgets for Business Travelers.
© Copyright IBTimes 2023. All rights reserved.
FOLLOW MORE IBT NEWS ON THE BELOW CHANNELS