iHeartRadio Music Awards 2015: Watch 6 Of The Best Performances From Nick Jonas, Taylor Swift, Rihanna And More [VIDEOS]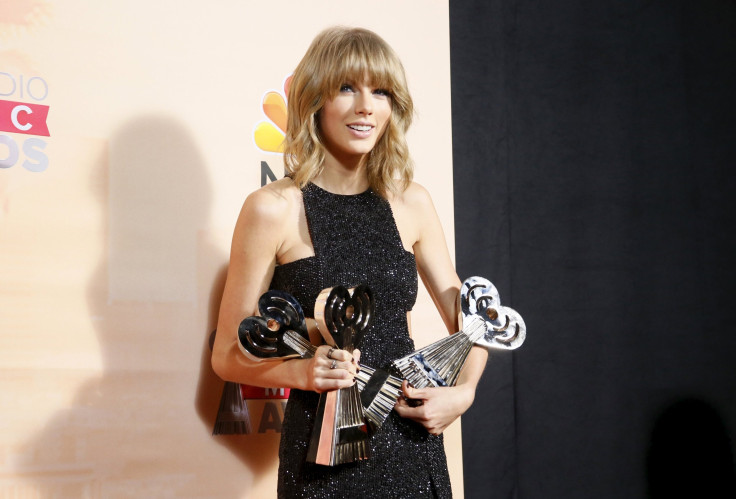 The 2015 iHeartRadio Music Awards presentation brought some serious star power to NBC Sunday night. From Taylor Swift to Justin Timberlake, the biggest names with radio hits were all there to celebrate, and a number of them even hit the stage to perform. And there are a few performances we just can't stop watching. Here are our six favorites of the night:
6. "Trouble" by Iggy Azalea and Jennifer Hudson -- Who doesn't love when celebrities team up? One day after performing together at the 2015 Kids' Choice Awards show, the "Black Widow" rapper and the "Dreamgirls" actress got theatrical as they staged their performance in a prison Sunday.
5. "Burnin' It Down" by Jason Aldean -- The country crooner's appearance was hot -- literally: He set the stage afire for his performance.
4. "B---- Better Have My Money" by Rihanna -- A helicopter dropped Rihanna off onstage for the first live performance of her latest single. Her appearance also had the perfect introduction by actress Taraji P. Henson, who plays Cookie Lyon on "Empire." That's very fitting because this tune could basically be Cookie's theme song.
3. "Heartbeat Song" by Kelly Clarkson -- The original American idol kept her performance simple. But, with those vocals, who needs theatrics?
2. "Chains" by Nick Jonas -- The youngest of the Jonas Brothers took a literal approach to his 2015 iHeartRadio Music Awards performance: Jonas was covered in chains as he sang his latest hit.
1. "Ghosttown" by Taylor Swift and Madonna -- Again, celebrity collaborations are the best, especially when they're unexpected. The Queen of Pop decided to avoid a major theatrical routine (possibly because she's still recovering from that embarrassing fall at the Brit Awards presentation last month) and settled for a simple performance of the ballad. Swift didn't sing with Madonna, but she did play guitar.
Which 2015 iHeartRadio Music Awards show performance was your favorite? Did we leave out any of the best ones? Sound off in the comments section below!
© Copyright IBTimes 2023. All rights reserved.