Madonna Falls Off Stage During 2015 Brit Awards Performance [VIDEO]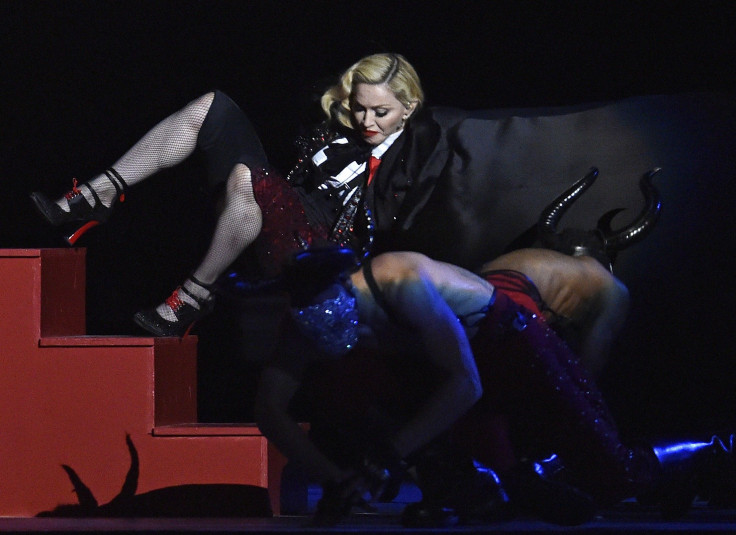 Madonna fell down a flight of stairs during a performance at the Brit Awards in London on Wednesday, after a cape she was wearing, which was supposed to be pulled off by a dancer, failed to detach.
The Material Girl was performing her new song, "Living For Love," at the musical awards show, when the costume mishap occurred. However, she managed to recover and complete the remainder of her performance.
BBC correspondent John Hand said that many fans at the event may not have noticed the mishap, mistaking it for a "particularly well orchestrated dance maneuver," as she fell while singing the lyric, "I let down my guard, I fell into your arms," and was back on her feet to sing, "Now that it's over, I'm going to carry on."
She later assured fans that she was fine after the incident, via an Instagram post:
The singer has a new album due for release next month.
© Copyright IBTimes 2023. All rights reserved.