Illinois Man Accused Of Sexually Abusing 13-Year-Old Girl He Met On Social Media
An Illinois man has been arrested after he drove to Wisconsin to pick up two teenage girls he met through social media and then allegedly sexually assaulted one of them.
Lake County Sheriff's deputies responded to a 911 call at a residence in Antioch early morning Saturday. The caller told the dispatcher that 25-year-old George Soriano picked up her and her friend from her residence in Wisconsin and drove them to his home in Illinois. He then sexually abused one of them, Daily Herald reported. While the victim was a 13-year-old girl, the age of the other girl was unclear.
"Soriano drove the girls to his home and sexually assaulted one of the girls, a 13-year-old," the sheriff's office said in a statement.
The deputies rescued both teenagers and transported them to a local hospital for medical evaluation, reported MyStateLine.
Soriano met the girls on a social media platform and made plans to meet them.
"It is possible Soriano previously met in person with at least one of the juvenile victims," deputies added. The girls got scared when they noticed Soriano had a firearm, they told deputies.
Officers also discovered a cannabis growing operation while searching his residence. "Sheriff's detectives conducted a search warrant at Soriano's home. During the search warrant, they located a cannabis growing operation."
The identities of the girls were not revealed. No other information was provided by the authorities.
Soriano was arrested Saturday and charged with two counts of aggravated criminal sexual abuse and one count of traveling to meet a minor. He could face additional charges. He appeared in Lake County court Sunday and the judge ordered him to be held on a $1 million bail. His next appearance is scheduled for June 5.
In another incident, a 24-year-old middle school teacher in Minnesota allegedly groomed and sexually assaulted a 13-year-old student. Lindsey Schneeberger was arrested after a family member of the victim reported the incident to the police earlier this month. The family found concerning text exchanges between the teen and her teacher on the girl's phone. Schneeberger was arraigned Friday on three felony counts of criminal sexual conduct with a child under 14 by a person in a position of authority in the first degree.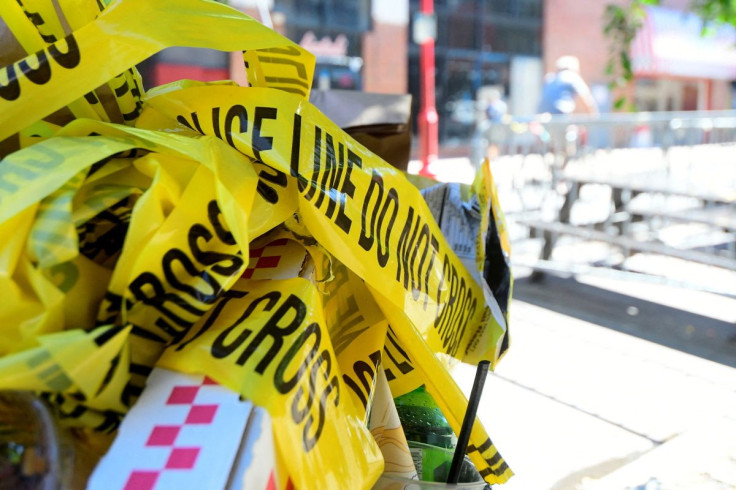 © Copyright IBTimes 2023. All rights reserved.