Immigration Detention Centers: Inhumane Conditions Reported By Those Awaiting Deportation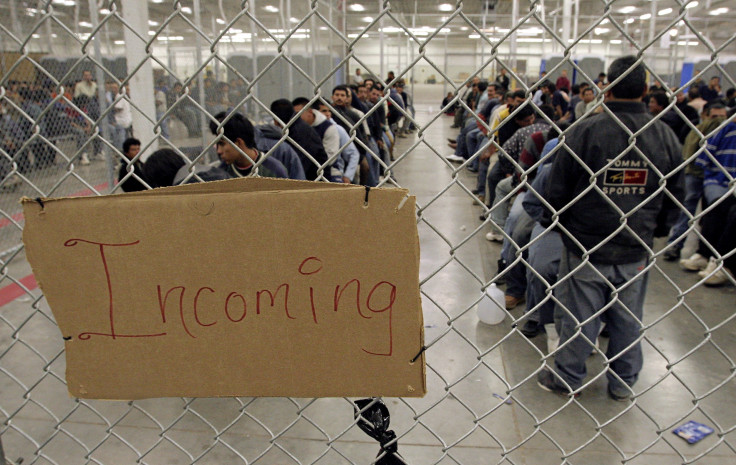 Immigrants awaiting deportation in detention centers in the South are routinely denied due process and frequently endure inhumane conditions, the Southern Poverty Law Center said in a report issued Tuesday.
The SPLC conducted a seven-month investigation, interviewing more than 300 people held in six detention centers in Alabama, Florida, Georgia and Louisiana. Three of the facilities are operated by private for-profit prison companies. The others are overseen by county sheriff's departments contracted by Immigration and Customs Enforcement.
"This report shows that immigrant detention centers in the South fail to ensure the rights and safety of people in their custody," Eunice Cho, SPLC staff attorney and author of the report, "Shadow Prisoners: Immigrant Detention in the South," said in a statement.
"Flooding the immigration detention system with hundreds of thousands of additional people will only lead to a grave human rights crisis."
Though President Barack Obama signed executive orders protecting nearly 5 million undocumented immigrants from deportations, his administration markedly increased the number of deportations conducted each year. The Obama administration deported more than 2.5 million people through 2015, eclipsing any other administration.
President-elect Donald Trump has pledged to deport as many as 3 million undocumented immigrants who have been convicted of crimes or are gang members or drug dealers. There are some 11 million undocumented immigrants in the country.
The SPLC report said detainees often lack adequate medical care, resulting in at least five deaths this year, and suffer widespread abuses as they languish in detention centers for months. In Georgia, some of the detainees reported bias demonstrated by immigration judges. Alabama detainees claimed physical abuse. Some of the centers lacked basic sanitation and nutrition, serving detainees spoiled food.
"Our investigation yielded a disturbing pattern of prison mismanagement," said Paromita Shah, associate director of the National Immigration Project of the National Lawyers Guild.
Some 35,000 people currently are detained every night, and the Department of Homeland Security plans to increase that number by 10,000, the SPLC said.
© Copyright IBTimes 2023. All rights reserved.