Immigration News: Trump's Grandfather Was An Immigrant Who Got Deported After Begging In Letter To Stay In Bavaria [READ]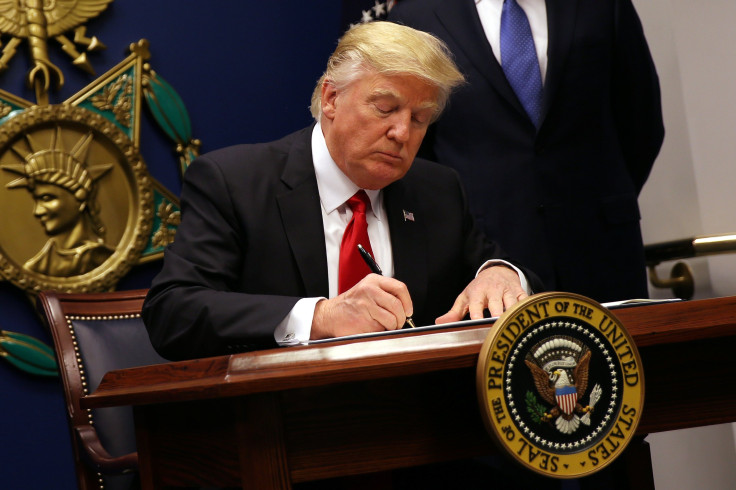 President Donald Trump might not be a U.S. citizen if it weren't for a deportation.
Amid another controversy Monday over a revised executive order from the president that temporarily barred entry into the U.S. for people from six Muslim-majority countries, Harper's Magazine recently published a translation of a letter Trump's grandfather wrote in 1905 begging to not be deported from Bavaria.
Friedrich Trump emigrated from the German state to the United States and made a fortune through restaurants but decided to return to his hometown of Kallstadt in 1901, according to the German newspaper Bild. A few years later Trump was issued a deportation notice — it was discovered he had not performed mandatory military service — leading the businessman to write a letter to the prince of Bavaria pleading for a chance to stay. Prince Luitpold rejected Trump.
Harper's translated that letter for its March 2017 issue.
After describing how he made his living and how he is respected in the town, Trump wrote:
"But we were confronted all at once, as if by a lightning strike from fair skies, with the news that the High Royal State Ministry had decided that we must leave our residence in the Kingdom of Bavaria. We were paralyzed with fright; our happy family life was tarnished. My wife has been overcome by anxiety, and my lovely child has become sick."
The Republican candidate Trump won the White House In 2016 by promising hard-line immigration stances. Thus far, under the new commander-in-chief, Immigration and Customs Enforcement has carried out numerous raids on undocumented immigrants while the Department of Homeland Security has expanded the definition of who is a priority for deportation.
In 1905, Friedrich Trump begged the Bavarian prince — who he addressed as "Most Serene, Most Powerful Prince Regent! Most Gracious Regent and Lord!" — to reconsider the decision that mandated he leave his home.
"Why should we be deported?" the elder Trump wrote, according to the Harper's translation from German done by Austen Hinkley. "This is very, very hard for a family. What will our fellow citizens think if honest subjects are faced with such a decree — not to mention the great material losses it would incur."
Read the full letter at Harper's Magazine.
© Copyright IBTimes 2022. All rights reserved.
FOLLOW MORE IBT NEWS ON THE BELOW CHANNELS