Immigration Reform 2015: Path To Citizenship Favored By 65 Percent Of Americans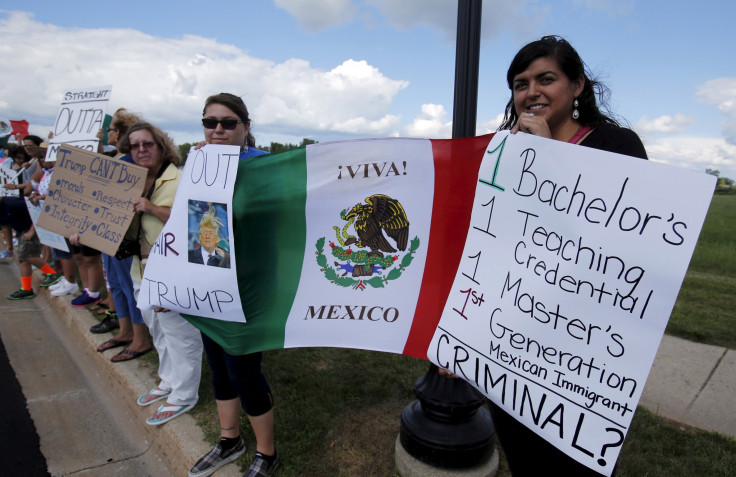 An overwhelming majority of Americans favor a plan that would allow undocumented immigrants to remain in the United States and ultimately become citizens, according to a Gallup poll released Wednesday. The poll comes out as national debate swirls around the more than 10 million immigrants estimated to be living in the United States illegally.
According to the poll, 65 percent of American adults favor allowing undocumented immigrants to stay and become citizens if they meet certain requirements over time; 19 percent would favor a plan that allows them to stay in the country temporarily, and 14 percent would like to see them all deported to their home countries. Of the groups identified in the poll, Hispanic Americans are the most likely to support pathways to citizenship (77 percent), followed by black Americans (70 percent) and then white Americans (62 percent).
Real estate mogul Donald Trump burst to the forefront of the Republican presidential field in large part by focusing on immigration reform and border security. In his campaign announcement in June, he called for building a wall between the U.S. and Mexico and made remarks about Mexicans that landed him in hot water. That he has seen such polling success with Republicans is consistent with the new Gallup poll. Eighty percent of Democrats support a pathway to citizenship, compared with just 50 percent of Republicans.
The rest of the Republican field has been more coolheaded than Trump in talking about immigration. Many of the others, including Trump, once supported a pathway to citizenship but backed away from it as national campaigns drew closer. They include Sen. Marco Rubio, former Florida Gov. Jeb Bush, Ben Carson, Louisiana Gov. Bobby Jindal, New Jersey Gov. Chris Christie, former Arkansas Gov. Mike Huckabee and Wisconsin Gov. Scott Walker. Sen. Ted Cruz, Sen. Rand Paul, Carly Fiorina, former Texas Gov. Rick Perry and former Sen. Rick Santorum have never supported a pathway to citizenship. Sen. Lindsey Graham appears to be the only GOP candidate who supports it.
Among candidates vying for the Democratic nomination, former Maryland Gov. Martin O'Malley, Sen. Bernie Sanders and former Secretary of State Hillary Clinton support a pathway to citizenship.
© Copyright IBTimes 2023. All rights reserved.