Immigration Reform 2016: Amid Raids, Sanctuary Churches Step Up To Prevent Deportations Of Asylum Seekers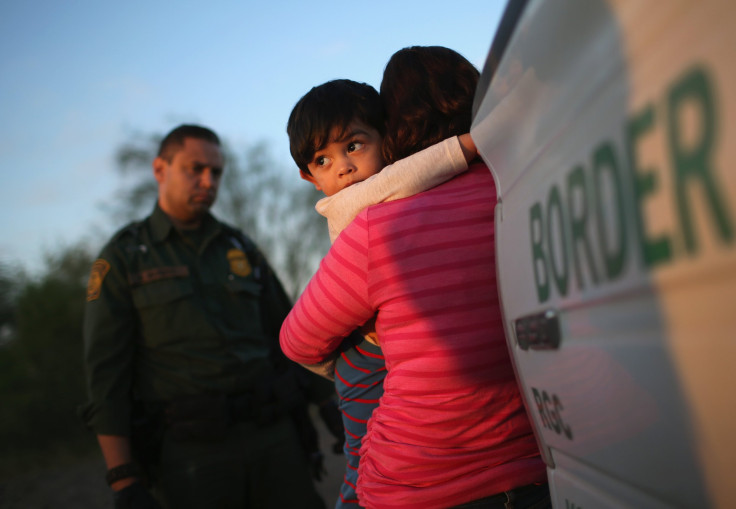 For nine months, Arturo Hernandez was all but trapped inside a Denver church. Facing final deportation orders that would send him back to Mexico, a country he had fled more than 15 years earlier in search of a better, safer life, he worried constantly about his family at home just a short drive away from the self-imposed confines that were seemingly his last chance at avoiding an actual detention center.
"It's difficult times. … It's very hard to stay inside for nine months. I tried to do my normal life now but it was very, very difficult times," said Hernandez, 43, a father of two with no criminal record. He also owns his own tile-laying company in Denver. "Everything I do, I do for my family. My daughters. My wife."
As the U.S. Department of Homeland Security (DHS) began conducting immigration raids in the last month to deport recent undocumented arrivals in the United States, churches across the country have been offering more than spiritual guidance to immigrants like Hernandez. The number of congregations looking to provide them safe sanctuary have nearly doubled in the past week. Seemingly blindsided by orders from President Barack Obama, who once seemed sympathetic to the plight of undocumented immigrants, church officials say helping the asylum seekers who have fled primarily from violence in Central America is their moral duty and necessary to tip scales away from perceived injustice.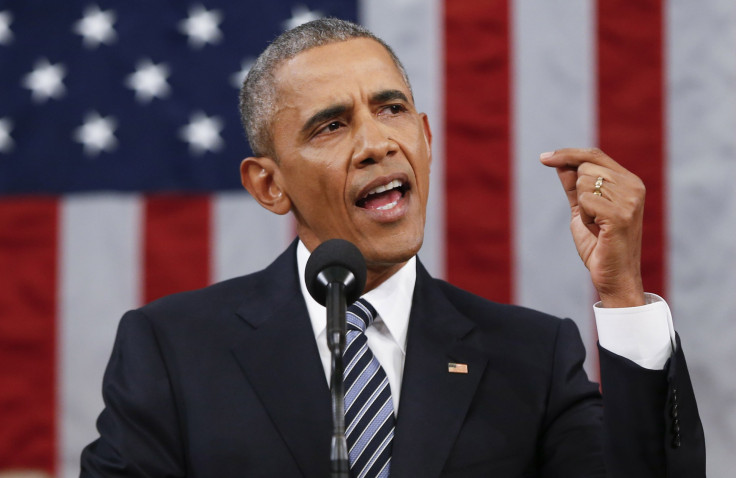 "I think that part of our job is to kind of be part of the groundswell of moral outcry that is happening across our nation as the Obama administration has targeted families who are asylum seekers for deportation," said Rev. Alison Harrington, the pastor at Southside Presbyterian Church in Tucson, Arizona. Southside is one of the leading churches in the sanctuary movement and recently provided a place of refuge to a woman for 461 days as she fought her deportation orders.
There were more than 11 million undocumented immigrants in the United States in 2014, the year with the most recent statistics available. Of that number, nearly 316,000 were deported by ICE. Most of the people in the U.S. illegally were Mexican, with six states -- California, Texas, Florida, New York, New Jersey and Illinois – accounting for the lion share of where undocumented immigrants take up residence. The deportations were reduced last year to slightly more than 235,000 people, but with the new year apparently comes a renewed focus from the government.
The raids have pulled in at least 121 adults and children in the past month, stemming from a policy that has been criticized by religious groups and even legislators within the president's own party. In the aftermath of those raids, at least 250 churches across the nation have been spurred into action and have contacted Church World Service (CWS), a cooperative of ministries that promote peace and justice, about joining the 300 congregations that were already playing active sanctuary roles.
Since then, CWS and affiliated churches have been advising one another on the nuts and bolts of how to run a sanctuary and reaching out to their respective communities to identify who might need help, as many of the undocumented immigrants have been in hiding. While Immigration and Customs Enforcement (ICE) and DHS have the legal authority to raid any location, including houses of worship, clergy leaders suspect concerns over getting a negative public image for invading sacred sites are what's keeping federal officials from the churches.
Immigration raids are sowing discord and fear among our communities. We should end them. #DemForum https://t.co/c0H6jor721

— Hillary Clinton (@HillaryClinton) January 12, 2016
The targets of the raids have been the tens of thousands Central Americans who have mostly fled from violent gangs and drug activity in their home countries, mainly Honduras, Guatemala and El Salvador. The situation has been referred to by the Obama administration as a humanitarian crisis. When asked to respond to claims that the subjects of the raids were nonviolent asylum seekers and their families, ICE pointed to stated deportation priorities and have said the individuals had exhausted their legal options, which can include a diverse set of strategies. Immigration lawyers have poked holes in those assertions.
"We don't believe what they say in that that [the immigrants] have exhausted all their legal options," said Wendy Feliz, the communications director for the American Immigration Council in Washington, D.C., which provides legal assistance to immigrants facing deportation orders. "We were able to get stays of deportation for 12 out of 13 families that we spoke to. They were deporting them before they had an opportunity to go through the whole legal process."
For those who know the ins-and-outs of the sanctuary process, the situation is all too familiar: During the 1980s, hundreds of thousands of Central American asylum seekers who had fled bloody civil wars became the target of then-President Reagan's administration deportations. Churches, responding to what they saw as an atrocity that played fast and loose with people's lives, then began to offer a safe place for those asylum seekers to stay where the federal government wouldn't dare to raid.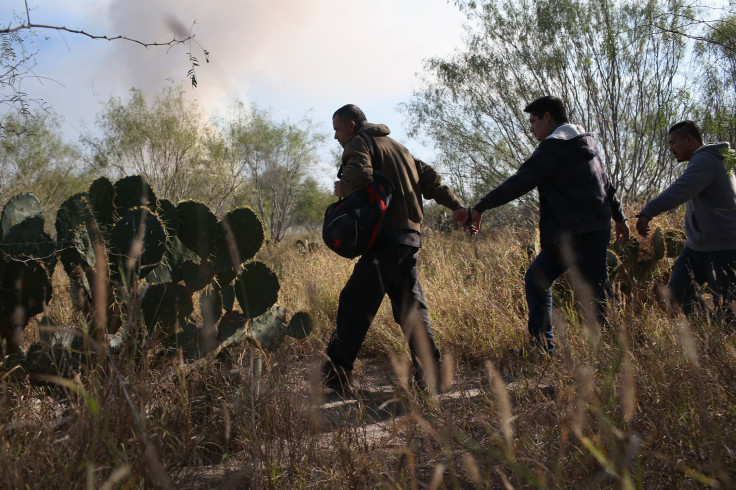 "There were thousands upon thousands of lives saved where, if deported, they would have been met with death squads upon their return," said Rev. Noel Anderson, the national grassroots coordinator for CWS. "Similarly today, Central American asylum seekers are deported but they may meet the same violent levels that may cost them their lives. Why are we deporting these people back into harm's way?"
For people like Harrington, the Tucson pastor, the decision to shelter these individuals is deeply personal and motivated by their faith, but also the result of that basic humanitarian calculation: Should these individuals go back home, innocent blood may be spilled. Why the president — who had seemed like such a promising force of change in 2008, who had even promised recently to protect non-violent undocumented immigrants —would target mothers and children for deportation is, from a personal perspective, beyond Harrington.
The opinion she's learned to adopt on the issue is one that permeates political discourse in America today and motivates her further to help these people she sees as vulnerable: The political establishment in Washington isn't making necessary and just reforms to government practice anymore. She says civic engagement is the silver lining of her disappointment.
"In the midst of [the federal government's] failure, lots and lots of people have looked to one another to say that if they're going to fail, if they're not going to respond to what we believe are our challenges, then how are we going to practice leadership?" Harrington said.
"I do believe that the hope right now is coming not from the places of power — those high places," she added, "but rather from church basements and day laborer corners."
FOR FREE to continue reading
✔️ Unlock the full content of International Business Times UK for free
offer available for a limited time only
✔️ Easily manage your Newsletters subscriptions and save your favourite articles
✔️ No payment method required
Already have an account?
Log in
© Copyright IBTimes 2023. All rights reserved.