Obama Immigration Reform 2016: Harry Reid Predicts 'Pause' In Deportations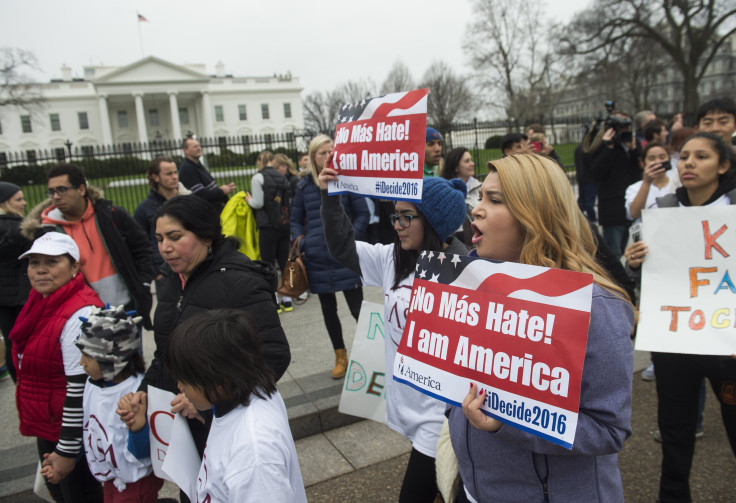 The Obama administration's controversial raids targeting Central American immigrants could soon be put on hold. U.S. Senate Minority Leader Harry Reid, D-Nev., told reporters Tuesday he had discussed his concerns about the raids with Secretary of Homeland Security Jeh Johnson and expected to "find a pause in these deportations." But Reuters reported Reid, speaking before President Barack Obama's annual State of the Union address, could not give specifics about a timeline.
Federal authorities launched a series of raids over New Year's Eve weekend aimed at rounding up families living illegally in states like Georgia, North Carolina and Texas, the Washington Post reported last week. About 120 people were detained before being sent back to Central America. At the time, Johnson said it was meant to indicate that "our borders are not open to illegal migration."
The White House has continued to back the decision, despite growing disagreement among House Democrats. More than 100 liberal lawmakers have signed a letter to Obama demanding he halt the raids, which primarily affected adults and children who'd come to the U.S. after May 2014. The immigrants were mostly moving to escape violence in El Salvador, Guatemala and Honduras, according to Politico.
"We're of course aware of these concerns. But the enforcement strategy and priorities that the administration has articulated are not going to change," White House spokesman Josh Earnest told reporters recently, the Hill reported.
Democratic presidential candidates have also spoken out against the raids. Sen. Bernie Sanders, I-Vt., called them "inhumane," and former Maryland Gov. Martin O'Malley said they would "needlessly rip apart more families and communities." Front-runner and former Secretary of State Hillary Clinton commented Monday, saying she didn't think the raids were an appropriate way to enforce immigration laws, New York Magazine reported.
"They are divisive, sowing discord and fear," she said. "We have to be sensitive and humane in the application of our laws."
© Copyright IBTimes 2023. All rights reserved.