Immigration Reform 2016: More Than $11B In Taxes Are Paid By Undocumented Immigrants Each Year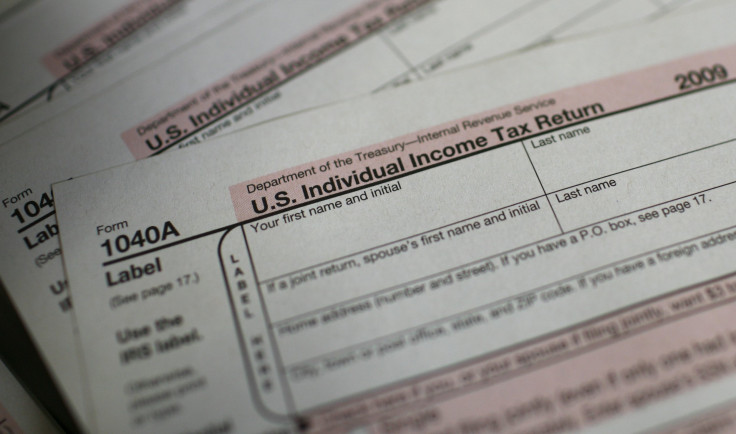 With illegal immigration a focal point of the 2016 presidential election, a new study has taken a closer look at undocumented immigrants' contributions to federal, state and local taxes. The Institute on Taxation and Economic Policy calculated that undocumented immigrants across the country pay $11.6 billion per year in income, sales and property taxes.
For the estimated 10.9 million undocumented immigrants, even if they are not paid on the books, they often still pay income taxes, according to Latin Times. Others, who are not paid in federal and state withholdings, contribute to the government through sales and property taxes.
President Barack Obama's executive actions currently under review by the Supreme Court increase these figures. His measures would regularize the immigration status of around five million undocumented immigrants, a move that is projected to increase tax revenue by $805 million, according to the report.
"Data show undocumented immigrants greatly contribute to our nation's economy, not just in labor but also with tax dollars," said Meg Wiehe, ITEP state tax policy director, in a statement. "With immigration policy playing a key role in state and national debates and President Obama's 2014 executive action facing review by the Supreme Court, accurate information about the tax contributions of undocumented immigrants is needed now more than ever."
The study showed that undocumented immigrants' contributions account for about 8 percent of local income taxes. By comparison, the nation's wealthiest 1 percent pay 5.4 percent of local taxes.
2016 Republican Candidates on Illegal Immigration | InsideGov
Illegal immigration has been divisive issue in the 2016 presidential election, prompting heated exchanges at the debates, especially in the race for the Republican nomination. Businessman contender Donald Trump credits himself with leading the discourse about immigration reform after launching his campaign in June with the promise to build a wall on the Mexican-American border.
Trump pushed back at CNN host Erin Burnett in November when she insisted that undocumented immigrants contribute to government taxes. "
"Excuse me, excuse me. Do you know how few pay in taxes? Don't be naive," Trump said. "Do you think an illegal immigrant getting money is going to be paying taxes? OK, sure. Some probably do. But only because the employers are insisting on it. But, percentage-wise, there is very little."
© Copyright IBTimes 2023. All rights reserved.