Immigration Reform 2017: Deportations, Detention Increase A 'Human Rights Crisis Waiting To Happen'
A request by President-elect Donald Trump's transition team for information from the Department of Homeland Security on expanding the immigrant detention system has immigrant rights activists fearing the worst in the incoming White House administration. The American Civil Liberties Union, a civil liberties non-profit, described the potential surge in deportations and immigrant detention as a "human rights crisis waiting to happen."
The nationwide immigrant detention system has seen massive growth under President Barack Obama's current administration, with over 200 detention centers throughout the country holding at least 440,000 immigrants annually. Those immigrants, both legal and undocumented who are fighting deportation cases from behind bars, are often left without access to affordable phone calls, legal counsel and other resources for months, before ever seeing a U.S. judge. Obama has failed to halt the burgeoning industry's growth during his final months in office, allowing the daily number of detainees to surpass the federal immigrant detention bed quota of 34,000 to at least 41,000, according to the ACLU.
Meanwhile, an even sharper and more dramatic increase in the private detention industry could be underway, as Trump has vowed to deport up to three million immigrants immediately upon taking office. That would force the daily quota of detained immigrants to skyrocket from 34,000 to roughly 160,000, creating an unprecedented scope of human rights violations throughout immigrant detention centers across the country.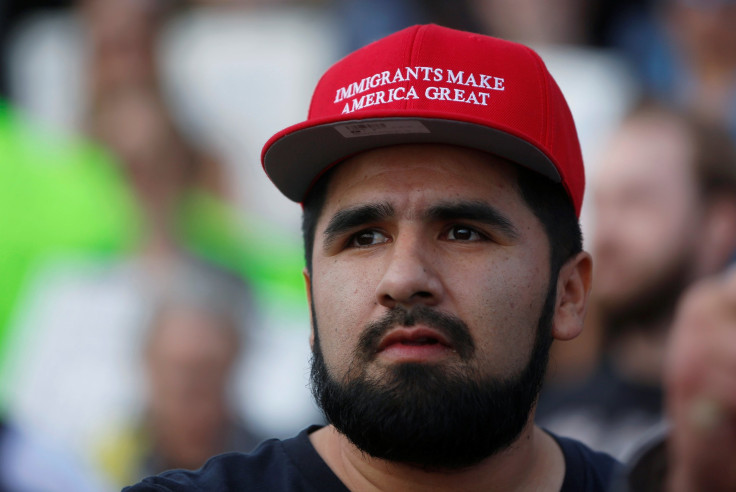 "There is simply no way for such a rapid immigrant detention expansion to happen, it's a human rights crisis waiting to happen," Carl Takei, staff attorney with ACLU's National Prison Project, said during a phone call with International Business Times Wednesday afternoon. "Unless President Obama reverses course in the coming weeks, he is laying the groundwork for a massive increase in detention."
Trump's transition asked for information on expanding border wall and barrier construction, as well as a controversial aerial surveillance program tracking illegal immigration and drug trafficking which was phased out by the Obama administration. The wide-ranging request appeared to be the latest signal Trump's cabinet nominees, many of whom are hardliners on immigration, are planning major overhauls to the current White House's stance on the issue. Obama has presided over the most deportations in American history, as illegal immigration has lowered under his administration.
"This request and an expansion of the capacity for immigrant detention centers is certainly consistent with [Trump's] campaign trail promises," Takei continued. Meanwhile, it remains unclear exactly how Trump plans to deport up to three million immigrants in his first 100 days, though his options aren't promising.
One way Trump's White House could expand the number of immigrant detention centers nationwide would be for Immigration and Customs Enforcement to buy private prisons with expired Department of Homeland Security contracts. The federal agency has already taken over at least two of those private prisons, both of which failed to renew their contracts with the federal government after Homeland Security determined they were too dangerous and had too many human rights violations to continue holding prisoners.
One of those prisons, the Cibola County Correctional Center in New Mexico, was reopened for immigrant detainees almost immediately, with the same exact human rights issues remaining, if not worsening, according to the ACLU.
"It's astonishing that a prison that was found unfit and unsuitable for federal prisoners is now going to be used to lock up immigration detainees," Joanne Lin, legal counsel for the ACLU's Washington Legislative Office, told the Washington Post. The reopening of the controversial facility reflects how the private-prison industry is "literally operating a revolving door — shuttling out prisoners one month, shuttling in immigration detainees the next month," Lin said.
Over the next six years, all existing private prison contracts expire – just in time for a new White House administration with an unclear stance on the billion-dollar industry.
Neither the Trump administration nor the Department of Homeland Security responded to request for comment.
© Copyright IBTimes 2023. All rights reserved.