Immigration Reform: Senators Developing Legislation To Protect DREAMers; Rubio Says He's Not Part Of Effort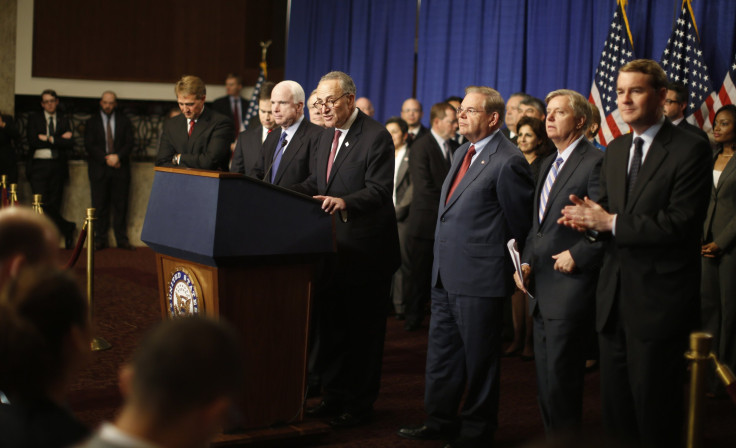 Sen. Marco Rubio, R-Fla., who was a member of the so-called Gang of Eight senators who forged a bipartisan immigration reform measure, says he will not be part of a new bipartisan group attempting to protect DREAMers should President-elect Donald Trump rescind President Barack Obama's executive orders on immigration.
Obama established the deferred Action for Childhood Arrivals plan, which protects some 740,000 immigrants who were brought to the United States illegally by their parents when they were young children. Trump has threatened to rescind the executive orders that established the program his first day in office.
Rubio said Friday he has no plans to join an effort led by Sen. Lindsey Graham, R-S.C., to protect those covered by DACA, but also said he doesn't think the protected status should be removed retroactively.
"I would say that, from some point forward, people will not be allowed to apply for renewal for that status. And that will give us a defined period of time to work through this, beginning with border security and modernization of the legal immigration system," Rubio said.
"You can't blame these kids for coming here. You can't blame these kids for coming out of the shadows," Graham said. "They're out of the shadows and now we know who they are. If we cancel the executive order, what happens to them? We deport them all?"
Sen. Dick Durbin, D-Ill., is working with Graham to draft protection for DREAMers, so named for the Development, Relief and Education for Minors Act, first introduced by Durbin and Sen. Orrin Hatch, R-Utah, in 2001. Obama issued his executive orders establishing DACA in 2012 as the Gang of Eight developed its Border Security, Economic Opportunity and Immigration Modernization Act of 2013. It passed the Senate but never came up for a vote in the House.
"I cannot live with myself, quite frankly, as a United States senator that would take 740,000 people that voluntarily came forward and throw them to the wolves," Graham said on Fox News, referring to the fact that those who signed up for the program gave the federal government personal information that would make them sitting ducks for immigration agents.
"This is a very defining moment about who we are as a party," said Graham, who describes the proposed bill as a stop-gap until comprehensive legislation can be enacted. "This is a test for America, not just Donald Trump, about who are we as a nation."
Durbin told the Guardian he would fight any immediate deportation efforts. Sens. Jeff Flake and John McCain, both R-Ariz., two other members of the Gang of Eight, told the Guardian they support Graham's effort.
Flake said he thinks a bill protecting DREAMers would pass now, calling the group "sympathetic."
"It's a population that ought to be able to finish their schooling and continue with their work," he said.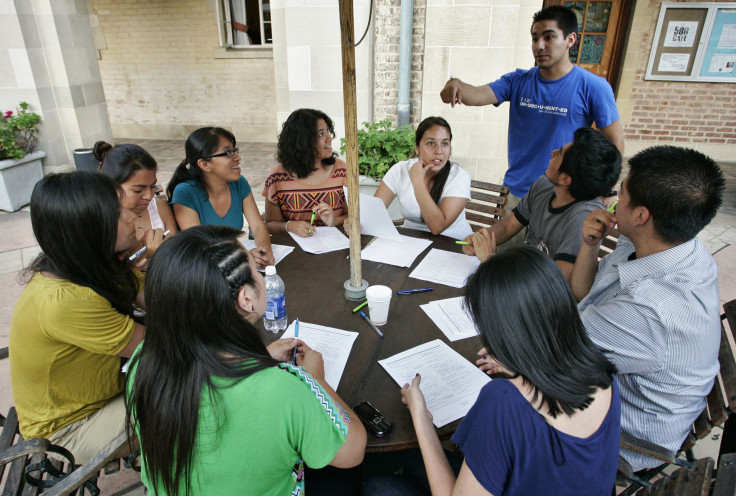 Rubio told the Guardian he wants to wait and see what direction the new administration takes, saying he thinks Trump will start with enforcement measures.
During the campaign, Trump said he would deport all of the estimated 11 million undocumented immigrants in the United States but has since softened his stand, saying deportation efforts would be concentrated against 3 million criminals, including drug dealers and gang members.
© Copyright IBTimes 2023. All rights reserved.