Immigration Reform Under Trump: President Asks Local Police To Report Criminal Immigrants To Homeland Security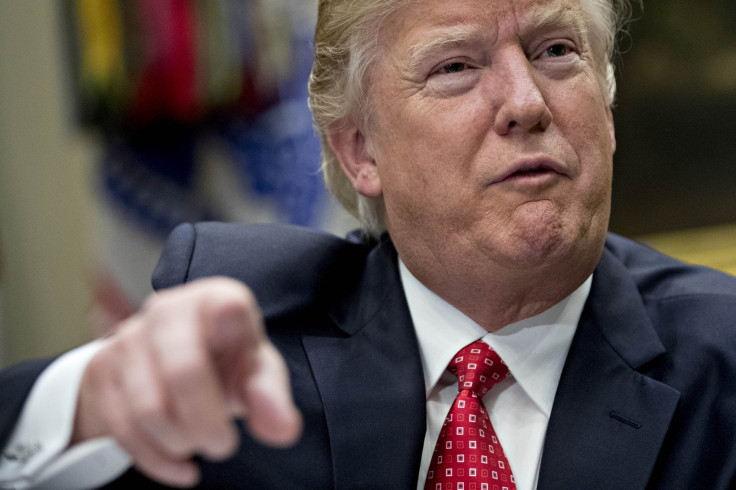 President Donald Trump called on local law enforcement Wednesday to report criminal unauthorized immigrants directly to the Department of Homeland Security.
Speaking at a joint conference of the Major County Sheriff's Association and Major Cities Chiefs Association in Washington, D.C., Trump said law enforcement officials on the ground in communities know the identities of the undocumented immigrants who repeatedly commit crimes in their jurisdictions.
"You are there, you're local. You know them by their first names, you know them by their nicknames," Trump said. "The federal government could never be that precise."
Trump asked sheriffs and police chiefs to call the offices of Homeland Security Secretary John Kelly and report the names of criminal immigrants in the country illegally, promising a swift reaction by the federal government.
"I want you to turn in the bad ones," Trump said, adding that the U.S. would "get them out of the country" and "do it fast."
Trump's comments come during a nationwide debate about "sanctuary cities" — jurisdictions that refuse to cooperate with federal immigration enforcement, opting instead to protect immigrants and give them access to certain services. While the Trump administration has sought to eliminate federal funding to sanctuary cities, many mayors of major American cities, including Bill de Blasio in New York City and Marty Walsh in Boston, have vowed to oppose efforts to deport residents.
Some law enforcement officials have argued that immigrants won't cooperate with police investigations, provide witness testimonies or report crimes if sanctuary protections are eliminated. But keeping them may have other consequences: In Texas, Gov. Gregg Abbott pulled $1.5 million in state funding to Travis County, where Sheriff Sally Hernandez has refused to cooperate with federal immigration authorities.
In another bid to decrease crime in American cities, Trump Wednesday also reaffirmed his plan to build a border wall. He vowed the construction would "stop drugs from pouring into our country."
"Things will happen very positively for your cities and your states, believe me," Trump added.
© Copyright IBTimes 2023. All rights reserved.
FOLLOW MORE IBT NEWS ON THE BELOW CHANNELS