An Immortal, Fan-Driven Harry Potter World Is Fascinating...But I Won't Get a Hippogriff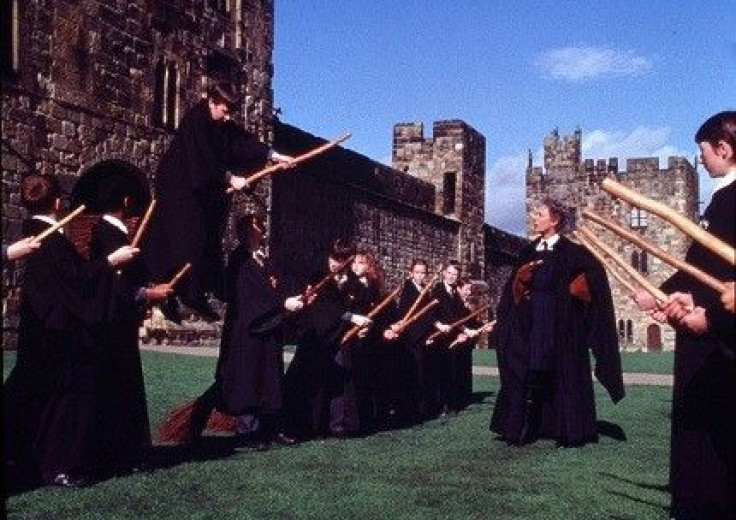 After days of feverishly debating the mystery behind Pottermore.com and anxiously tracking the number of owls perched on J.K. Rowling's YouTube page, loyal Muggles everywhere finally learned the nature of the newest Harry Potter venture during a press conference this morning.
Is it a social networking site? Is it a role-playing game? Is it a retelling of the entire series from the point of view of Neville Longbottom, featuring such classics as Neville Longbottom and the Missing Rememberall and Neville Longbottom Spends an Evening Petrified on the Floor?
What is Pottermore?
(((drum roll, please)))
Pottermore ... is more Harry Potter.
More specifically, Pottermore is a fully interactive take on the Harry Potter series, complete with scores of background information from the deep recesses of Rowling's magical imagination (and filing cabinets). Users will have the opportunity to explore Privet Drive and Diagon Alley, learn once and for all which Hogwarts house they belong in, receive their very own virtual wand, and journey through all seven tales, learning enough new facts to make a Ravenclaw's head spin. Muggles-turned-wizards will also be able to download e-books of the Harry Potter series for the first time, finally giving fans the ability to read the series on an airplane without sneaking an extra carry-on past the TSA (where's Hermione's enchanted handbag when you need it?).
The site will not be open to the general Muggle public until October, but the first million users to register on July 31 (Harry Potter's birthday) will be granted early access. Remember when I suggested a new Harry Potter website could bring down the Internet? If today's failed attempts to sign up for email updates on Pottermore.com are any indication of future traffic flow, we might all find ourselves relegated to actually going outside and seeing people in person when the World Wide Web spontaneously combusts in a cloud of Hallows and Horcruxes.
An immortal, fan-driven Harry Potter world is a fascinating idea, as are most ideas that come from Rowling, it seems. If nothing else, Pottermore will serve as a Harry Potter fix for fans who are not quite ready to lay down their wands. With the release of Harry Potter and the Deathly Hallows: Part 2 on July 15, this new website will give diehard Potterheads something new to completely nerd out about (and even stay up until midnight over, if they feel so compelled).
Of course, I was really hoping Pottermore was a treasure hunt. I could stand to win a new hippogriff.
After much convincing from friends and family, Jessica Ciaramella finally started reading Harry Potter in 2009, years after everyone else, and chronicling her reactions, overreactions, wrong predictions, and occasional right predictions in her blog, thelastmuggle.com. Follow her on Twitter at www.twitter.com/thelastmuggle. Jess is a writer and theater director in Philadelphia.
© Copyright IBTimes 2023. All rights reserved.