India Gold Prices Dip; Jewellers Restock for Weddings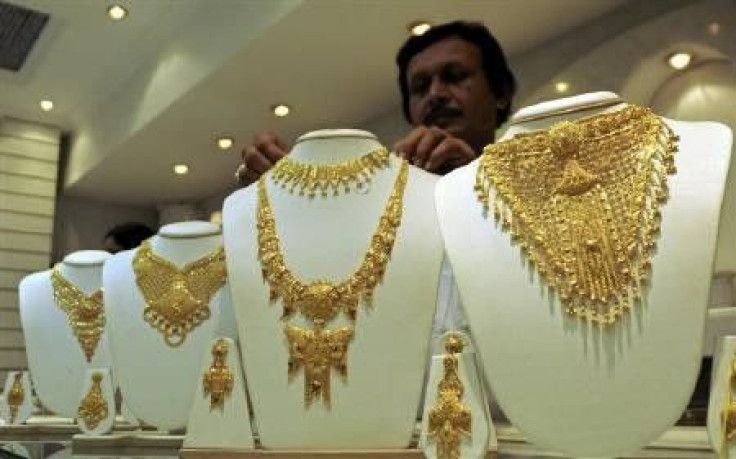 As India gold prices dipped backed by a strengthening rupee, jewellers restocked for the upcoming wedding season in the world's biggest consumer of the precious metal, dealers said.
* At 3:36 p.m., the most-active February gold on the Multi Commodity Exchange was down 0.32 percent at 27,762 rupees per 10 grams as an appreciation in rupee outweighed gains in world prices.
* Jewellers were restocking. Demand was good in southern India, especially in Tamil Nadu, due to the Pongal festival, said Chanda Venkatesh, managing director with CapsGold, a bullion merchant in Hyderabad.
People in Tamil Nadu will celebrate Pongal, a popular harvesting festival, in mid-January.
* Demand will improve considerably in coming weeks due to wedding season, Venkatesh said.
* International spot gold was on course for a fifth straight session of gains on Thursday as growing anxiety on Iran boosted its safe-haven appeal and rising seasonal demand in China buoyed sentiment.
* The Khar Mass period has been weighing on demand, dealers said. Khar Mass is a month in the Hindu calendar from December 16 to January 14 that is considered inauspicious for gold-buying and starting new ventures in many parts of the country.
* The rupee, which plays an important role in determining the landed cost of the dollar-quoted gold, rose to 52.85/52.86 to the dollar from 52.95/52.96 on Wednesday.
* India has made hallmarking gold jewellery mandatory, a senior government minister said on Wednesday, a move that could boost demand in the world's biggest gold market by taking care of quality worries.
* Gold imports by India plunged 56 percent to 125 tonnes in the fourth quarter of 2011, cutting full-year imports by 8.4 percent as record high prices and high interest rates hit demand, the head of India's leading bullion body said.
© Copyright Thomson Reuters 2023. All rights reserved.