'Inside Amy Schumer' Season 3 Spoilers: 5 Things We Learned At The Tribeca Film Festival Premiere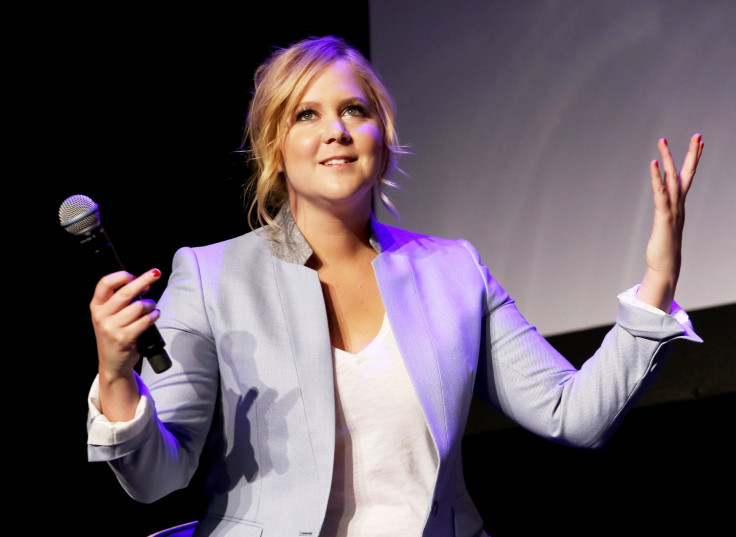 Ahead of the Season 3 premiere of "Inside Amy Schumer" on Comedy Central, some of the cast and crew assembled at the Tribeca Film Festival to preview what's ahead for fans. Amy Schumer, cast mate Kevin Kane, director Ryan McFaul, writer Jessi Klein, and producers Kim Caramele and Dan Powell joined each other on stage for a packed panel discussion at Spring Studios after a screening of the first episode.
Here's what "Inside Amy Schumer" fans can look forward to in Season 3:
1. Love "Milk Milk Lemonade?" There's Another Music Video On Later This Season
The super catchy "Milk Milk Lemonade" is a rap spoof on the obsession with women's behinds and features Amber Rose and Method Man in guest appearances. But that's not the only music video planned for this season. There's also boy band homage that serenades Amy to take off her makeup (to disastrous results).
2. Stepping Up On The Guest Stars
The first episode has cameos from Tina Fey, Julia Louis-Dreyfus and Patricia Arquette in a hilarious sketch about women's sex appeal in Hollywood (complete with a Viking funeral reference). There's more to come this season, including a turn from Jeff Goldblum, Mike Birbiglia, John Hawkes and the return of Paul Giamatti. This is not a drill, Jeff Goldblum fans.
3. No Topic Is Off-Limits
This should be obvious to long-time fans of the show, but expect the envelope to be pushed even further. The premiere episode addresses high school rape in a "Friday Night Lights" kind of football town. When Schumer announced there would be a Bill Cosby sketch in the fourth episode, much of the audience winced and groaned.
4. The Crew Is Really Looking Forward To A Sketch Based On The Movie "12 Angry Men"
The setup is a familiar one: with Amy being rated by a group of guys to see if she's fit for television. This time, it's by a group of 12 men in the style of Sydney Lumet's black-and-white courtroom drama "12 Angry Men."
5. "It's The Year Of The A--"
Amy Schumer said the idea of "Milk Milk Lemonade" came from the increased attention paid to artists like Nicki Minaj and Iggy Azalea. If her show's promo is any indication, the music video will not be the last butt joke of Season 3.
"Inside Amy Schumer" Season 3 premieres tonight at 10:30 p.m. EDT on Comedy Central. Schumer has her feature film debut with Bill Hader in Judd Apatow's new film, "Trainwreck," coming up this summer. The Tribeca Film Festival continues until April 26.
© Copyright IBTimes 2023. All rights reserved.