Inside Facebook's New York Office at 335 Madison [PHOTOS]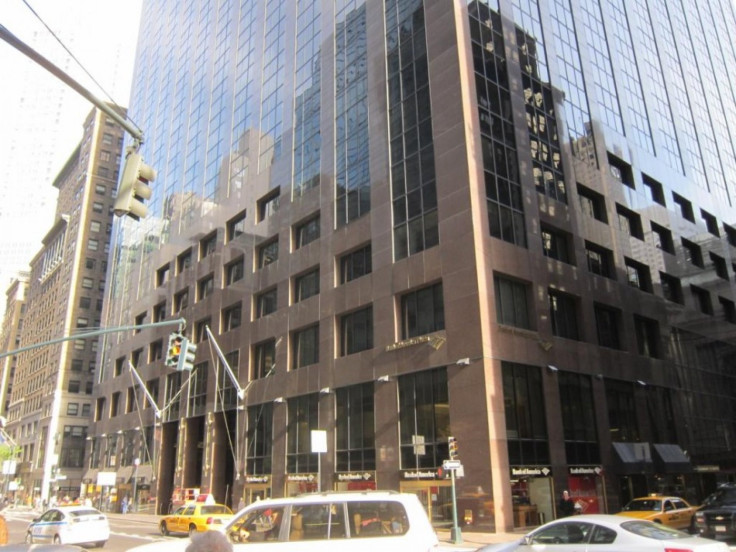 Facebook announced on Friday it would open an engineering office in Manhattan next year. The new branch will add space to the company's two floors at 333-335 Madison Avenue, near Grand Central.
We will be expanding to another floor in the building to accommodate the new team, Alex Kirschner, a spokesman for Facebook, told International Business Times. We don't have any current plans to move to a new space, but will evaluate our needs as the team grows.
He declined to give details about rents or square footage, but according to VentureBeat, Facebook can take up to 150,000 square feet -- enough room for 600 employees -- in the building.
Facebook has an open bar, video games and threadbare couches that reflect the dorm-room sensibilities of the roughly 100 employees who work there, according to the New York Times.
Milstein Properties is the landlord of 333-335 Madison, which was the former Biltmore Hotel. CBRE took over leasing of the building in 2009, when it was over a quarter vacant. Asking rents at the time were projected to be in the $50s per square foot.
Recently, tech companies have flocked to New York. Google purchased 111 Eighth Avenue for $1.8 billion in one of the largest deals of the year. The search giant plans to use the property as an east coast campus and was attracted to its infrastructure features. Yahoo has a three-floor space at 1540 Broadway of around 50,000 square feet.
And proving that tech companies flock together, Twitter subleased Facebook's old office at 340 Madison Avenue, across the street from Facebook's current headquarters.
FOLLOW MORE IBT NEWS ON THE BELOW CHANNELS