Inside Kate Middleton And Prince William's Norfolk Home: How Duchess Spends 'Me Time'
KEY POINTS
Prince William and Kate Middleton enjoy hosting friends at their Norfolk home
The royal couple's Norfolk home apparently is a "welcoming house" and not a "stuffy palace"
The country house is only two miles away from Queen Elizabeth II's Sandringham Estate
Ever wondered what a normal day is like in Prince William and Kate Middleton's family home? It is said that it's a "lovely, welcoming house" where you might be treated to a cup of tea made by the future king.
The Cambridge family has two homes that they often visit. While Kensington Palace is their official residence in London, their country estate, Anmer Hall in Norfolk, is a place where they spend most of their holidays. Speaking with People, sources close to the family reveal that Kate is "very chilled at home."
When spending time in Norfolk, where they were for most of the lockdown period, Kate and William "host friends" living nearby. They even go hunting.
The sources told the outlet that the Cambridge house in the countryside is a warm place.
"At the end of the day, she's in training to be a future Queen, but honestly you would never know it," a source said. "If you go round to her house, you get a cup of tea, and it's often William who makes it! It's a lovely, welcoming house, not a fancy, stuffy palace in any way."
Anmer Hall, the house that is shared by the Duke and the Duchess of Cambridge and their children — Prince George, Princess Charlotte, and Prince Louis — is an 18th-century Georgian country home, which is located only two miles away from Queen Elizabeth II's residence, Sandringham Estate.
In addition, the source revealed what Kate Middleton's nighttime routine is like. It appears it's not very different from other moms. She reportedly likes to enjoy some "me time" after her kids have gone off to sleep. She also enjoys online shopping and watching beauty tutorials on YouTube.
A friend of the couple reveals that their house is a "normal, busy family home with kids running around and knocking things over."
"There's no airs and graces," added the source.
Meanwhile, the duke and duchess recently unveiled their Christmas card for the year 2020. The family-of-five can be seen posing in front of a woodpile dressed in winter wear and cardigans.
A local resident said the royal pair is a "normal lovely couple" who were spotted discussing home life and the children on a night out.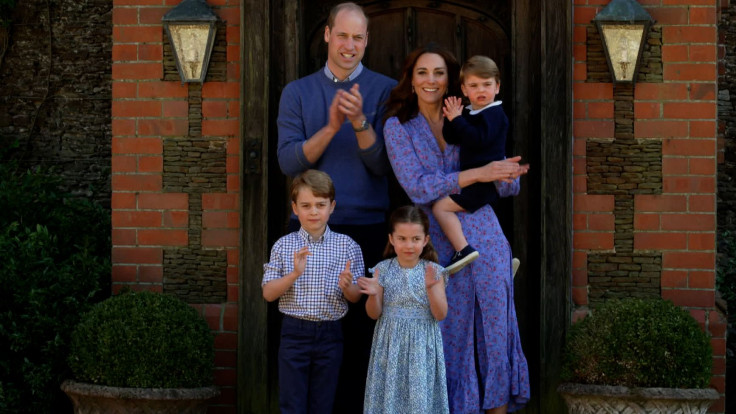 © Copyright IBTimes 2023. All rights reserved.