Inside The Mysterious IT Army Of Ukraine: A Group Admin Reveals Workings Of Cybergroup Striking Fear Into The Kremlin's Heart - Exclusive
KEY POINTS
The IT Army of Ukraine was created at the onset of the Russian invasion
The group is composed of volunteers fighting against Russia in cyberspace
Volunteers mainly coordinate their efforts via social media platforms and messaging apps
When Russia invaded Ukraine in February, most thought it would be a short, bloody fight and a walkover for the superpower. But the war has dragged on and Ukrainians have virtually hollowed out the Russian forces.
As Russia started its invasion of Ukraine, ordinary people took up arms to defend their country, but they are not the only ones fighting. Away from the trenches and artillery duels, many Ukrainians have joined the IT Army of Ukraine (ITAU), a volunteer cyber warfare organization created at the end of February, to fight against Russia in cyberspace.
"Before the war, the ITAU did not exist," Harakternik (not his real name), one of the administrators of the IT Army of Ukraine, told International Business Times in an exclusive interview. "Before the war, we were students, teachers, web developers or designers, programmers, system administrators, etc., living our nice safe lives," he replied when asked who is the IT Army of Ukraine.
"None of us had experience and skills in working with DDOS (EXPAND, one of the ways a target website is disabled by hackers); it was a new element that needed to be mastered quickly in the war of 2022," he said.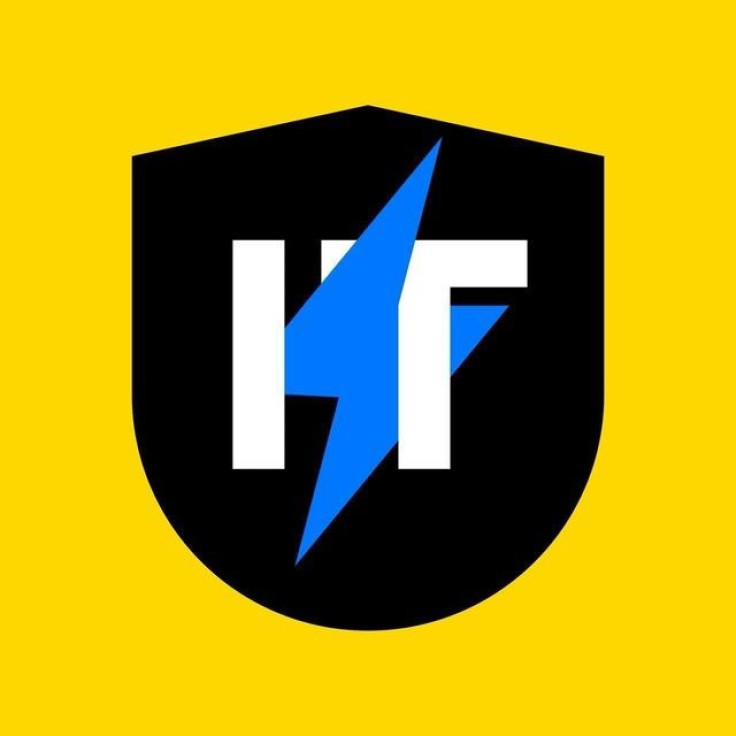 The group was created on Feb. 26 and was introduced to the world by Mykhailo Fedorov, the Ukrainian Minister of Digital Transformation. Volunteers mainly coordinate their efforts via social media platforms like Twitter and messaging apps like Telegram.
"The community has about 230,000 channel subscribers, about 1-3.5 thousand active fighters in the chat, about 25 community administrators, as well as intelligence, testers, etc.," Harakternik shared when asked how many cyber warriors the ITAU has.
"And at the moment, ITAU is everyone who has a server, laptop, or personal computer, who supports Ukraine in this war by following short instructions," the administrator said.
To be a volunteer and help Ukraine in the war is not that hard, according to Harakternik, who said that he would have been fighting physically for his motherland, but because of health issues, he chose to fight in the shadows where he could do more harm to Russia, its economy, structures and even its allies.
"If you desire to help Ukraine win this war and don't mind sharing a little CPU and network power, your computer can join ours in every attack. It's the world's largest all-volunteer botnet, and it is making a difference in the cyber war," he added.
Although ITAU is supported by the government of Ukraine, the administrator said that members are not paid and maintain their day jobs to support their families and the cause. "The basic premise of ITAU is that we are all volunteers, we are not paid a salary and we are not going to collect donations."
"We work in our spare time between airstrikes, risking being hit by cruise missiles," the administrator added. Speaking of airstrikes, Harakternik had to prematurely cut the interview and leave because of an air raid alert at his location. We resumed our conversation a few days later.
Harakternik said that the ITAU has a sophisticated intel gathering system but refused to discuss most of them for security reasons. However, he added that one good source of intel is the group's official website which features an anonymous feedback form. Anyone can give details about a particular target in that form, and the team would classify them based on value, level of DDoS protection, and weak spots.
He said that ITAU knows the enemy very well and studies the news and countless other sources as well as intel to have a clear understanding of what is happening in Russia, and to understand the group's targets. He also emphasized that the ITAU follows the rules of war and, before carrying out any strike, always ensures that the attack would not physically hurt humans and not damage hospitals and other medical facilities.
"We also check that the targets are not outside the territory of the Russian Federation or (in) the occupied territories of Ukraine," the ITAU administrator said. When it was founded, the group launched massive DDoS attacks on Russian websites, infrastructure, official government sites, the Russian Ministry of Defense, the Kremlin, and communications regulator Roskomnadzor, state-sponsored news sites and many others.
Harakternik said one of its first primary operations was bypassing the DDoS protection of the Central bank of Russia and paralyzing its electronic documents for at least 12 hours.
"We started this way at the very beginning of the war and switched to more sophisticated methods). We paralyze the target from all sides; it can be a personal account login page, a search form, IP telephony, api for data exchange of mobile applications and computer programs or more." The group, however, has progressed into more sophisticated methods to inflict massive cyber destruction on Russia.
International Business Times asked about his reaction to several rumors that the U.S. and other countries are helping Ukraine in the cyber war. The ITAU administrator laughed and commented that he had seen "something like that from Russian media." He emphasized that the entire "administration of ITAU is composed of Ukrainian citizens."
He added, "no one curates, restricts, controls or anything like that; not the USA, or any other country."
Like all other volunteer fighters in this war, Harakternik is no exception when it comes to threats to his life. He jokes that he has these threats for breakfast every day, aside from the occasional airstrikes. Some threats range from "several calls, dozens of SMSes with an attempt to hack accounts, several emails and some funny messages on telegrams / Instagram)."
So far, it is hard to gauge how much damage the IT Army of Ukraine has inflicted on Russia. But, with Russian President Vladimir Putin's latest announcement about partial mobilization, it looks like the war will drag on.
© Copyright IBTimes 2023. All rights reserved.