Is Instagram Stories Update Copying Snapchat? 5 Things To Know About App's Latest Feature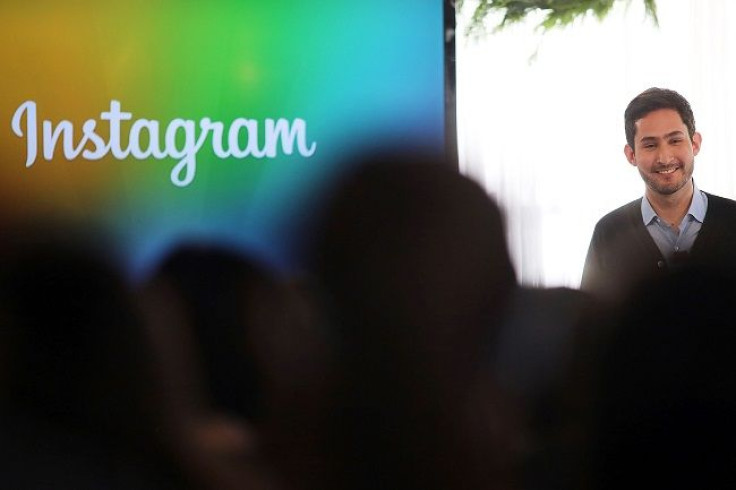 Instagram has officially announced the launch of its latest feature, Instagram Stories. The new feature allows users to share multiple photos and videos together – like a story.
The idea was to give users the opportunity to post multiple photos and videos a day, without fear of "overposting." Users will be able to edit their content with text and drawing tools. Then the stories will disappear. If this is beginning to sound like a not-so-subtle Snapchat takeover, you're not alone.
The Wall Street Journal reported that most teens reserve only their premium photos for Instagram while they post their day-to-day musings and quick, vanishing "snaps" to Snapchat.
"We need to have a place where you feel free to post whatever you want without the nagging fear of, did someone like that or not?" Instagram's chief executive co-founder, Kevin Systrom told the WSJ.
So will Instagram Stories be replacing Snapchat? Here are five things to know about Instagram's latest, feature:
1. Yes. It is Just Like Snapchat:
Similar to Snapchat, Instagram Stories allows users to share as many photos and videos as they want. They appear in a slideshow format and do not appear on a profile grid or feed. Like Snapchat, users can edit images with drawing tools, filters and text to personalize each pic. After 24 hours the photos and videos will disappear.
2. … But it's Also Different From Snapchat:
Tech Crunch reported a full run-down on the similarities and difference between the two apps, but the major differences between the two mostly involve saving and adding content and photo customization. While a user cannot save a full day's Instagram Story like on Snapchat, they can still post slides from their story to their permanent Instagram feed. In addition, old content cannot be added to Instagram Stories unless it is reimported or there is a screenshot (as opposed to Snapchat, which lets you share Memories with a time stamp). For photos, Instagram Stories does not have native selfie lens filters, 3D stickers, location filters and speed effects, but that might change in the near future. Instagram Stories also offers three different brush options while Snapchat currently offers one.
3. Instagram Stories Was Created in Order to Encourage Sharing:
The pressure that many Instagram users might experience to accrue "Likes" means frequent post deletions. Although Systrom declined to confirm the number of photo deletions (for teens specifically) in the WSJ article, he did offer that "deletions are fairly high" among users when photos didn't get enough likes. If there is less pressure to post a perfectly edited image to a perfectly curated page, then hopefully users will post "five to 10 a day" with the new Instagram Stories feature.
4. As of Now, Instagram Will Not be Showing Ads Within the Feature:
But it will most likely be only a matter of time. For those who were disgruntled when Instagram feeds became populated with ads, there might be a reprieve here, albeit brief. Snapchat also shows ads in its live feed.
5. The Feature Will be Rolling Out Over the Next Few Weeks:
According to Instagram's blog page, which made the official announcement, Instagram Stories will be rolling out over the next few weeks throughout the summer on iOS and Android. Keep an eye out for a circle icon with a plus sign in the middle (which will appear on the top left of the screen).
© Copyright IBTimes 2023. All rights reserved.