'Instinct': 'The Wire' Alum John Doman To Guest Star On CBS Series
John Doman is set to appear in tonight's episode of "Instinct."
Doman, who is best known for playing William Rawls on HBO's "The Wire" from 2002 to 2008, will play Dylan's (Alan Cumming) father, Roger, in Season 1, episode 4 of the new CBS police procedural.
According to the synopsis for the hour, Roger works for the FBI. But a sneak peek from the episode suggests that he's also connected to the CIA.
In the minute-long clip, a man calls Dylan while he and Lizzie (Bojana Novakovic) are working on a crime scene. When the man walks closer to the pair, Dylan asks him if the CIA is involved in the case they are currently investigating.
"The case of the merry-go-round murder? Hardly," the man answers. "I was called in for the subway incident. That French diplomat who died, he was DGSC stationed in Tehran, and he was under surveillance by us."
"I understand [that our arrival] took you off the main event," the man continues. "I can get you reassigned and stop you from wasting your time here. In fact, I already made the call."
When the man offers his car to Dylan and Lizzie, the professor politely refuses, much to his partner's surprise. "Well, I figured it was worth the shot," says the man. "At least let me take you and Andrew (Daniel Ings) to dinner tonight."
After the man leaves, Lizzie quickly asks who he is. Then Dylan reveals that the man is actually his father.
While it's unclear why Dylan and Roger are cold to one another, Lizzie gets a sense that Dylan probably had a bad childhood. "My mother was busy taking care of my father. My father was busy taking care of his work," Dylan says when asked about his younger years. "It's not like the bills weren't paid and there was no food on the table. It's just that I have a cassette player from my best friend."
In addition to Doman, also guest starring in the episode are Jay Klaitz, Luke Robertson, David Aron Damane, and Keith Pillow, among many others.
"Instinct" Season 1, episode 4, titled "I Heart New York," airs on Sunday, April 8 at 8 p.m. EDT on CBS.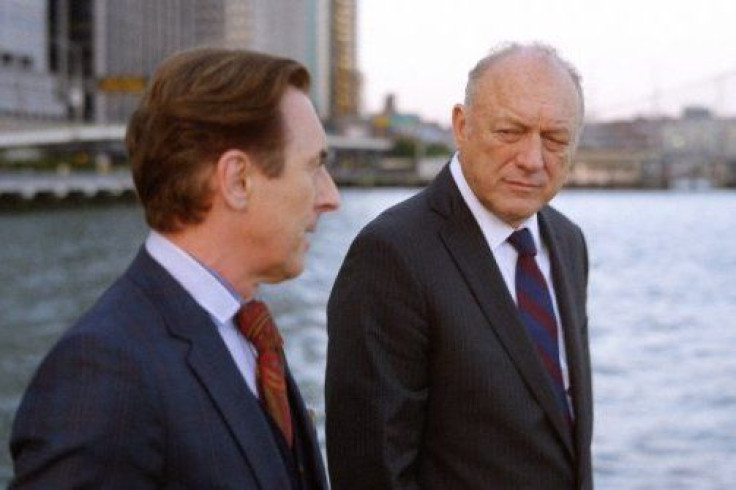 © Copyright IBTimes 2023. All rights reserved.