'Insurgent' Movie Meets Virtual Reality; Fans Can Experience The World Of The 'Divergent' Sequel At SXSW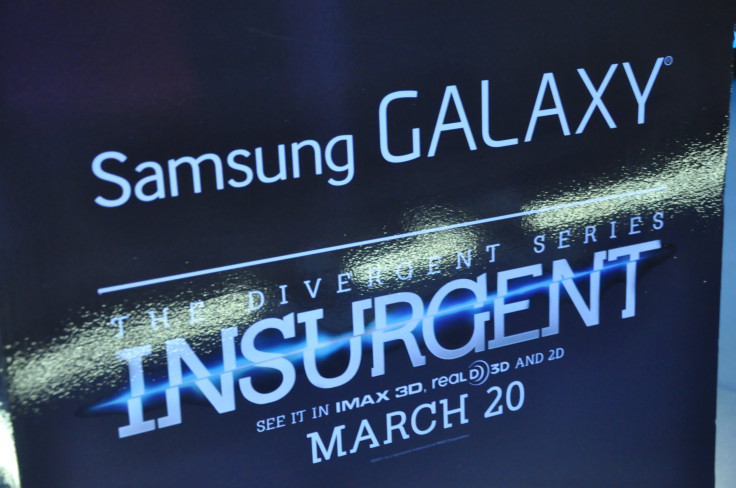 Not all the cool toys premiering at the South by Southwest exposition now under way in Austin, Texas, are meant to make their way into consumers' homes. But a new technology that Samsung is toying with aims to give its users courtside seats at a basketball game, front-row spots to watch "Saturday Night Live" with full 360 degree capability ... or the ability to enter a movie and feel like you're really there. Welcome to the Samsung House. Past the free juice bar, blogger lounge, gif photo booth and custom t-shirt line, visitors can experience the immersive "Shatter Reality" short made in partnership with Lionsgate Entertainment for the "Divergent" sequel, "Insurgent."
The film with a 360 degree view is based on the kinds of mental tests administered in the movie franchise. The four minute short stars Kate Winslet as the villainous Jeanine Matthews as she tests a subject (the viewer) for their Divergent abilities. Miekhi Phifer and Miles Teller then appear as their characters as part of the test within your simulation.
If you are familiar with the "Insurgent" trailer, many of the scenes will seem familiar from Beatrice's (Shailene Woodley) capture scene. The VR technology's range of depth looks sharp, but close-up objects do appear a little pixilated, especially when moving like the flying pack of crows. It's a technology still in progress, and it will be interesting to see its future use in advertising campaigns.
The entirety of the VR experience is powered through Samsung's Galaxy Note 4, to show the technology's home consumer potential. If fans have access to Samsung's Milk VR service, they can access the "Shatter Reality" short now.
Divergent SXSW attendees can check out the "Shatter Reality" experience for themselves at One Samsung House located at 333 E 2nd Street. The preview is open March 13-16 from 10 a.m. to 6 p.m. and March 17-21 from 11 a.m. to 6 p.m.
"Insurgent" opens in theaters March 20.
To see other SXSW Film Festival fan experiences, check out SXSWesteros and the recreated Bates Motel.
© Copyright IBTimes 2023. All rights reserved.