Internet Outage: Comcast, Charter, Other ISPs Go Down, Not Working Across US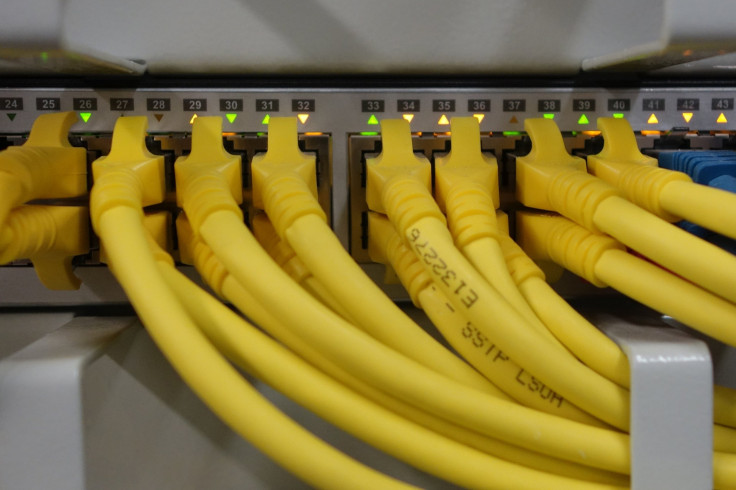 Update, 4:40pm ET: The majority of users of Comcast, Charter and Level 3 users are reporting their service has been restored. Comcast directed IBT to the comment provided by Level 3 on the outages, included in the story below, suggesting the outages were the result of an issue stemming from Level 3's service.
It's not just you: people in all regions of the United States were hit by widespread internet outages Monday afternoon. According to online reports from users affected, internet service providers including Comcast's Xfinity service, Charter's Spectrum service, and backbone telecommunications provider Level 3 all have experienced outages.
The issues first began to be reported by users around 1 p.m. EST. Websites like Down Detector and Outage Report—two crowdsourced resources that track claims of service outages—have received thousands of reports for individuals who have experienced issues.
Cities including San Francisco, Los Angeles, Boston, New York, Houston, Dallas, Minneapolis and Chicago are all among those affected in what appears to be a nearly-nationwide incident.
Comcast acknowledged the issue in a tweet from its Twitter support account ComcastCares. "Some customers are having issues with their XFINITY Internet service. We apologize & appreciate your patience while we work to fix," the company said. In an update, Comcast insisted "our teams continue to monitor an external network issue. We apologize for the inconvenience [and] will provide updates as we learn more."
International Business Times has reached out to Comcast, Level 3 and Charter for more details about the issue. Comcast and Charter have not responded to requests for comment.
Nikki Wheeler, the senior director of media relations for CenturyLink—which recently acquired Level 3—told IBT, "On Monday, Nov. 6, our network experienced a service disruption affecting some customers with IP-based services. The disruption was caused by a configuration error. We know how important these services are to our customers. Our technicians were able to restore service within approximately 90 minutes."
The incident, which has carried on for hours for some of the affected users, is reminiscent of another widespread internet outage that affected millions of users last year. On October 21, 2016, a distributed denial of service or DDoS attack launched against domain name system and internet performance management company Dyn took down a number of popular websites and online services.
The attack knocked services including Twitter, Spotify, Pinterest, Imgur, Etsy and Reddit and sites including CNN and the New York Times offline for an extended period of time. It was later revealed the targeted attack was carried out by a botnet—a collection of infected, internet-connected devices all directed to act in a unified manner.
Despite some speculation and the inevitable comparison to the outages that took place last year, there is no indication that Monday's outages affecting internet service providers in the U.S. were the result of a cyber attack.
© Copyright IBTimes 2023. All rights reserved.
FOLLOW MORE IBT NEWS ON THE BELOW CHANNELS