Investor Confidence Fizzles, Consumer Sentiment Off: Daily Market Wrap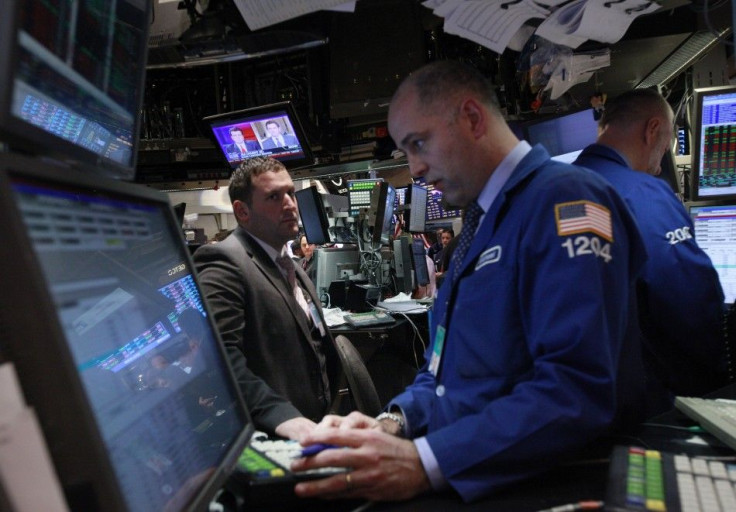 Whatever buzz came from the post-FOMC statement and catapulted stocks up on Tuesday turned into a hush Wednesday afternoon. Equities started strong but ended with a whimper.
Just 24 hours after the Federal Open Market Committee issued a moderately upbeat forecast for the economy, the S&P 500 posted a loss. Bank stock gains were not broad based, with Bank of America Corp. up 4 percent but Citigroup and Goldman Sachs down more than 3 percent. Copper, which tends to reflect bullish sentiment, fell more than 1 percent. Investor confidence is a mile wide and an inch deep.
Ditto for consumers. The IBD/TIPP Economic Optimism Index, compiled by Investor's Business Daily and TIPP, a unit of TechnoMetrica Market Intelligence, came in at 47.5, lower than the 50 that was expected, and down from February's 49.4. The economic component dropped from 50.2 to 48.8, the second consecutive decline. Personal finance outlook also fell from 57.4 to 54.2.
Stocks. Asian stocks settled mixed and European shares closed mostly higher. The Dow Jones Industrial Average was up 0.12 percent, and for the second day in a row the Nasdaq Composite closed above 3,000.
Bonds. Italian 10-year bonds carried a 4.83 percent yield, lower than Spain's 5.13 percent. Treasury yields climbed, at one point touching 2.29, a level not seen since October.
Currencies. Dollar increased to an 11-month high against the yen and a one-month high against the euro, which is now below $1.31.
Commodities. Crude oil and copper fell, as did gold, which plunged 3 percent to less than its 200-day moving average. Agricultural commodities were up, including soybeans, wheat and palm oil. Corn rose to a six-month high on a South American drought.
© Copyright IBTimes 2023. All rights reserved.
FOLLOW MORE IBT NEWS ON THE BELOW CHANNELS