iOS 6 Beta And Features Allegedly Leaked: Is This What Apple?s 3-D Maps Will Look Like? [VIDEO]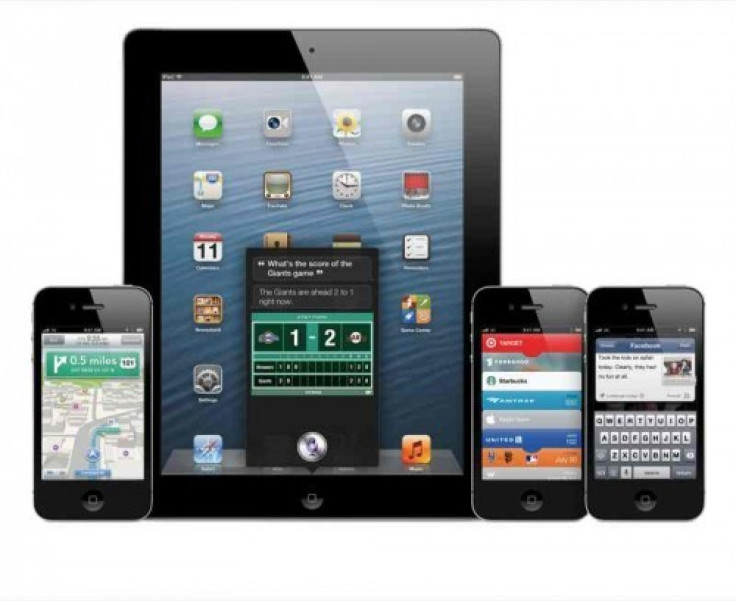 At the launch of Apple's Worldwide Developers Conference on June 11, the company unveiled its upcoming operating system upgrade in addition to other revelations. A beta version of Apple's iOS 6 was released to developers starting Monday, and more information about the new software has already allegedly begun to leak.
The Verge has received images and video from a tipster that claims to have access to the iOS 6 developer beta. Here's a list of the features shown in the reportedly leaked beta:
iOS Maps: This source indicated that the all-new 3-D Maps app will work with a two-finger swipe, and users will push up, to rotate up and down, to rotate down to the ground. This will work similarly to Google Maps for Android devices. The loading process was slow on the Maps developer beta, and rendered buildings were buggy.
Built-in Privacy Setting: This requires apps to pop up to request access to location, services, contacts, calendars, reminders and photos. Individual apps will be managed in a new privacy section of the Settings app, the source told the Verge.
Facebook Integration: The integration of Facebook was visible in the iOS 6 beta, and the source said that it will be almost identical to Twitter in the way that it functions. Facebook will automatically update contact information and built-in apps will utilize the share features.
Siri: Monday, it was announced that Siri will be available for the iPad with iOS 6, and the Verge has been told that it will work similarly to the iPhone 4S version. The digital assistant will also be tailored to work in international markets such as the UK, resulting in more localized search results.
Face Time and 3G: Face Time is said to work surprising well over 3G connectivity, even though Apple previously restricted the video-calling service to Wi-Fi use only.
Late Night Mode EQ: This is a new venture on the music front said to implement late night audio equalization; however, it is unclear exactly what that means and there aren't many details at this time.
Passbook App: This new feature to come to iOS 6 has a noticeably different appearance from the other built-in apps, writes the Verge. This could indicate a revamped user interface across the board, but it's too soon to tell.
Be sure to check out the video below to get a glimpse at what it's like to use iOS Maps. Check out the Verge to see alleged leaked screenshots as well.
© Copyright IBTimes 2023. All rights reserved.