iOS 6 Release Date Approaches: How To Get Your iPhone Ready For The Upgrade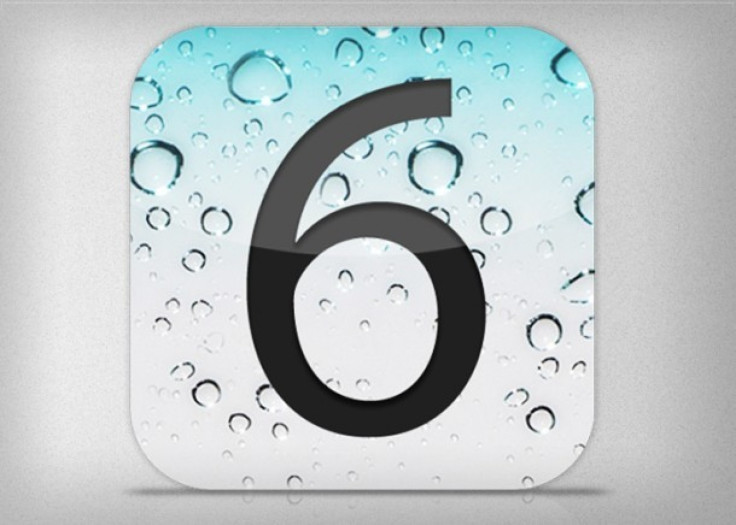 During the unveiling of iPhone 5 in San Francisco last week, Apple announced that the latest version of its mobile operating system, iOS 6, would be made available for all the supported devices, including iPhone 4S, iPhone 4, iPhone 3GS, iPod touch 4, iPad 3 and iPad 2 Sept. 19.
Apple also released a GM (Golden Master) seed of the OS on its developer portal, so that registered iOS developers can discover the latest changes the iOS 6 would bring about.
Scott Forstall, Apple's senior vice president of iOS, announced at the WWDC in June that iOS 6 would come with over 200 new features that include the new Maps app, Facebook integration, Passbook organization, an enhanced Siri, the ability to make FaceTime calls over a cellular network and many more.
As the iOS 6 release is just a day away, here are some tips to make sure that your iOS device is ready to embrace the iOS 6 upgrade.
Before going ahead, you must ensure that Restrictions are disabled on the device. Otherwise, the device may not be able to transfer the purchases, backup or sync with the computer. In order to do this, go to Settings > General > Restrictions and disable them.
Get Rid Of Aging Stuff
There must be many applications in your device that you don't use anymore. Your device could also be cluttered with other contents like music and videos that you no longer listen to or watch. This kind of stuff consumes a lot of space on your device, so it's time to get rid of all those to make sure that you have ample space on your device when the update arrives.
Back Up Your Device
Backing up your device is very crucial before you upgrade to iOS 6 as it will ensure that you don't lose your stuff on the device even if something goes wrong with the upgrade process.
As CNET noted, while some content is backed up to the computer via Wi-Fi, some others are backed up to iCloud. You must know that you get unlimited free storage for purchased music, movies, TV shows, apps and books.
Make sure that your device is connected Wi-Fi and a power source, and then got to Settings, then iCloud, then Storage & Backup, scroll to the bottom and then select Backup Now. The backup will occur automatically.
In terms of backing up to iCloud, you get 5GB of free iCloud storage for photos, videos, device settings, App data, Home screen and app organization, past messages and ringtones. To do that, go to Settings, then iCloud, then Storage & Backup and tap Manage Storage.
What you can do now is flipping the switches for Camera Roll and other apps to back up all your settings, app data and photos. These backups take place once daily automatically as long as your device is connected to a power source.
Organize The Apps You Use
After removing the unused apps from the device, you should organize the apps that you use regularly by making folders. Thus, you can categorize them to access them quickly. You can create a separate folder for apps that you use in a regular basis.
Get The Latest Version Of iTunes
You will need the latest version of iTunes to use iOS 6. Currently, iTunes 10.7 is in use.
You can get the latest version of iTunes through Apple's website, where you will need to download and install it on your computer.
Another way to get it is to manually check for any update. To do this, go to iTunes > Check for Updates (Mac) or Help > Check for Updates (Windows).
© Copyright IBTimes 2023. All rights reserved.