Iowa Parents Charged In Baby Girl's Death Due To 'Positional Asphyxia'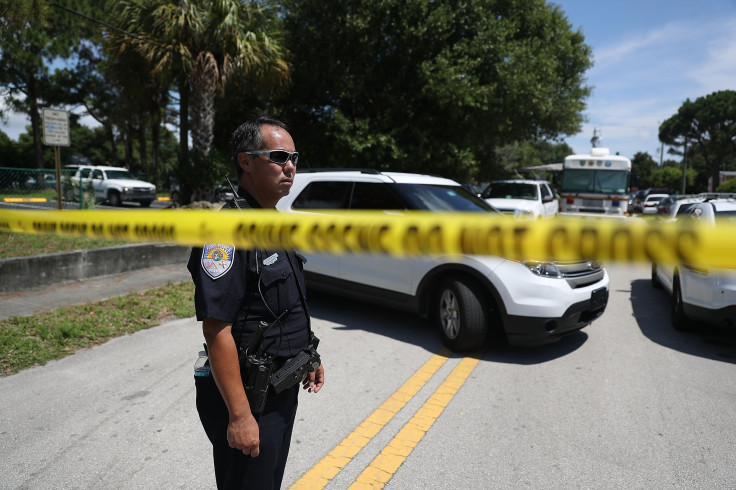 An infant from Ankeny, Iowa, was found dead after being wedged between her bed and a wall. Authorities say that the parents were charged with child endangerment and taken into custody, the New York Post reported.
In addition to this, the infant was tested positive for cocaine metabolite, according to the Polk County Medical Examiner, however, that has been ruled out as the cause of her death. In relation to the case, the medical examiner has ruled that the child most likely died of asphyxia from being wedged between a bed and a wall, Des Moines, daily morning newspaper, the Des Moines Register reported.
The county medical examiner, Gregory Schmunk, said on Friday that the cause of death of the 7-month-old was likely "positional asphyxia" but she was found with cocaine metabolite in her system which is a breakdown product of cocaine.
Two arrests were made in the case. The infant's mother, Michelle Atwell, 33, was taken into custody on Wednesday and charged with child endangerment causing substantial risk, narcotics possession with intent to deliver, possession of marijuana and several other drug charges. Atwell was also found in possession of hydrocodone and tramadol, with the intention to sell them.
Along with Atwell, the child's father, Matthew Cohara, 48, was also charged with child endangerment causing no injury, and possession of marijuana and cocaine, according to jail records. They were both arrested after the authorities determined based on criminal complaints that they "knowingly and unlawfully" acted in a way that put their child in danger.
The incident first came to light on Aug. 26 when police responded to a call in the 1800 block of Southwest Lesina Lane. The complaint mentioned that a 7-month-old infant was not breathing. The girl was then taken to a local hospital, according to the court documents, after which she was declared dead.
After officers visited the house and smelled marijuana inside the house, one of the detectives spoke to Cohara, who immediately admitted to smoking marijuana and drinking two beers on Aug. 25. Atwell also confessed to drinking two bottles of Miller Light and smoking marijuana out of an apple. She also admitted to snorting a line and a half of cocaine in their bathroom on the same night, according to the court documents. Atwell revealed that it was around 4:30 a.m. local time [5:30 a.m. EST] that she heard her daughter crying and got up to breastfeed her.
According to Schmunk, although he could not determine how the drug got into the baby's system, he said that cocaine can be transmitted between baby and mother via breast milk.
Atwell revealed that it was around 9:30 a.m. local time [10:30 a.m. EST], when Cohara asked her where their baby was, that Atwell ran to her room, only to find the top of the baby's head visible as she was wedged between a wall and the mattress.
Cohara has since maintained that their daughter's death was an accident and that their family is trying really hard to cope with the loss of their daughter. "It's definitely a tragic accident, and none of the kids were there at the time, which was fortunate," he said.
Cohara refused to comment on the drug charges and maintained that it has nothing to do with the death. As of now, both Atwell and Cohara have been released from Polk County Jail on a $24,000 bond and $2,000 bond respectively.
© Copyright IBTimes 2023. All rights reserved.