iPhone 6S Live Stream: How To Watch Apple Inc.'s Big iPhone Event On Windows, OS X, iOS, Android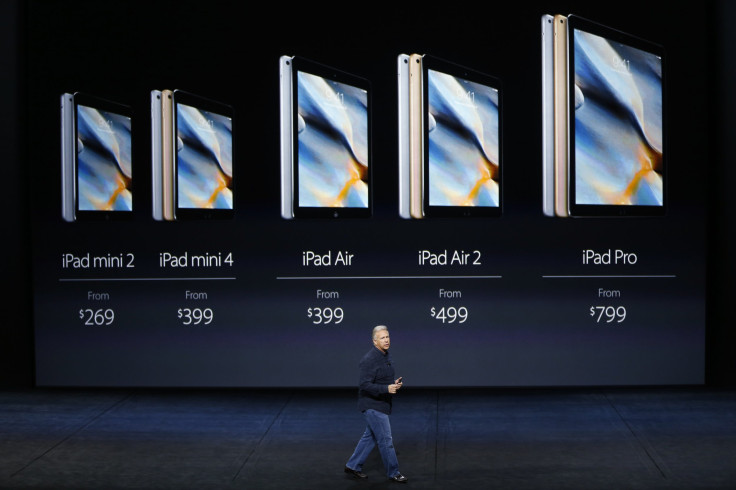 The day Apple fans have been waiting for has arrived. After a year of speculation and leaks, the tech giant is set to unveil the worst kept secret in Silicon Valley -- the anticipated "iPhone 6S."
That's not the only thing Apple has in store. Also likely to debut is a 12.9-inch "iPad Pro" with a Bluetooth stylus and a revamped Apple TV set-top box, which is expected to focus on gaming. Apple will begin its live stream from the Bill Graham Civic Auditorium in San Francisco, starting at 10 a.m. PDT/1 p.m. EDT.
<iframe width="720" height="400" src="https://www.youtube.com/embed/9_7v_mzky6A" frameborder="0" allowfullscreen></iframe>
Those watching from another time zone can look up the corresponding start times below:
New York: 1 p.m. EDT
Chicago: 12 p.m. CDT
Honolulu: 7 a.m. HST
London: 6 p.m. BST
Paris: 7 p.m. CEST
Moscow: 9 p.m. MSK
Mumbai: 10:30 p.m. IST
Beijing: 1 a.m. CST
Seoul: 2 a.m. KST
Sydney: 3 a.m. EST
To watch the live stream, Apple requires spectators to use a device or browser that supports its proprietary HTTP Live Streaming technology. That includes an iPhone, iPad Touch with Safari on iOS 7.0 or later, a Mac with Safari 6.0.5 or later on OS X 10.8.5 or later or a Windows 10 PC using the Microsoft Edge browser.
Streaming over an Apple TV also works via a special event icon that appeared in the menu of second- and third-generation versions of the set-top box with software 6.2 or later.
Officially, those are the only supported methods of watching Apple's iPhone 6S live stream. But for those on Google Android and on Windows 7 and 8.1, it may be possible to stream the event using a workaround with the open-source VLC Player app, as noted by a Reddit thread.
Update 12:55 p.m.: Apple's event may be streamed through VLC Player using this link:
http://appleliveevents-i.akamaihd.net/hls/live/222436/1509pijnedfvopihbefvpijlkjb/master/4500/4500.m3u8
Beyond the anticipated iPhone 6S, iPad Pro and Apple TV, the company may also unveil a number of additional products and accessories, such as new Apple Watch sport bands, new Apple Watch finishes and a redesigned iPad keyboard.
Apple has yet to unveil their new products or acknowledge that they exist. But a series of leaks have given consumers a good idea on what to expect. And if they follow the trend of previous years, preorders of the iPhone 6S are likely to come the Friday after the media event, followed by in-store sales on Sept. 18.
© Copyright IBTimes 2022. All rights reserved.
FOLLOW MORE IBT NEWS ON THE BELOW CHANNELS