Is iPhone X Sold Out? Availability At Apple Stores Vary By Location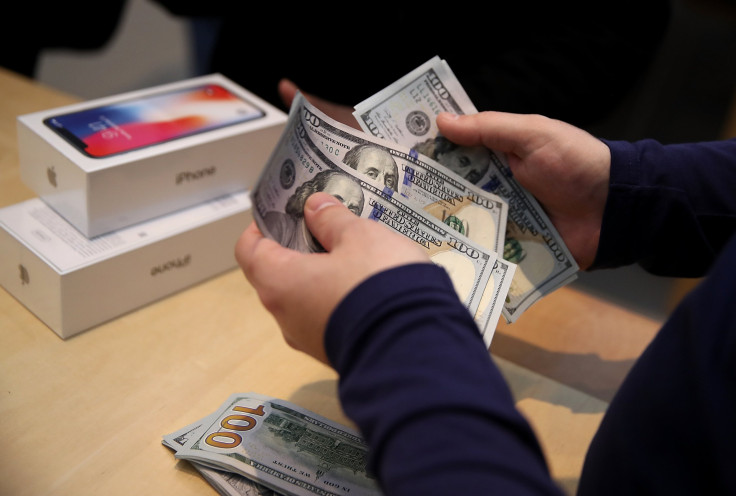 If you weren't at the front of the line at an Apple Store or carrier location early Friday morning, your likelihood of getting an iPhone X is slim. Despite Apple CEO Tim Cook promising there would be iPhone X handsets available for walk-in customers on launch day, most retail stores offering the device had limited availability for those who did not preorder the device.
Many who attempted to purchase the iPhone X from an Apple store Friday were turned away and told to order the smartphone online, according to GeekWire. A number of these prospective customers were undecided as to whether they wanted the device, but took a chance to see if they could buy one on launch day.
A considerable amount of people who waited for the iPhone X preordered at least two handsets online to pick up in stores, according to Apple Insider. However, since iPhone X preorders sold out online within minutes on Oct. 27, there were also many waiting to purchase the device in person.
The luckiest customers waited outside Apple Stores for several days to purchase the iPhone X. Accompanying the release date were stories of people being paid to wait in line to purchase the device for other people. Some people at the front of Apple Store lines were offered hundreds to thousands of dollars for their place in line to purchase the iPhone X.
However, late-day reports from Cult Of Mac indicate that some Apple Store locations in San Francisco, San Diego, and Chicago have iPhone X handsets available. Some locations may get new shipments of the device Saturday.
Those who didn't attempt to purchase a device in stores can still order the device online. Reports indicate the wait time for devices to ship to customers is now three to four weeks, down from five to six weeks when pre-orders first became available. Additionally, customers can preorder the iPhone X at carrier locations and be notified when the device is available for pick up.
Meanwhile, scalpers are already selling iPhone X handsets to customers, particularly in markets, such as China.
A recent report indicates over 300 iPhone X handsets were stolen from a UPS truck in front of a San Francisco Apple Store days before the device's launch. It is likely these handsets will be resold for a profit; however, they have all been reported to the police as stolen.
© Copyright IBTimes 2023. All rights reserved.