Iranian Muhammad Biopic Does Not Depict Prophet's Face, But Movie Still Draws Some Criticism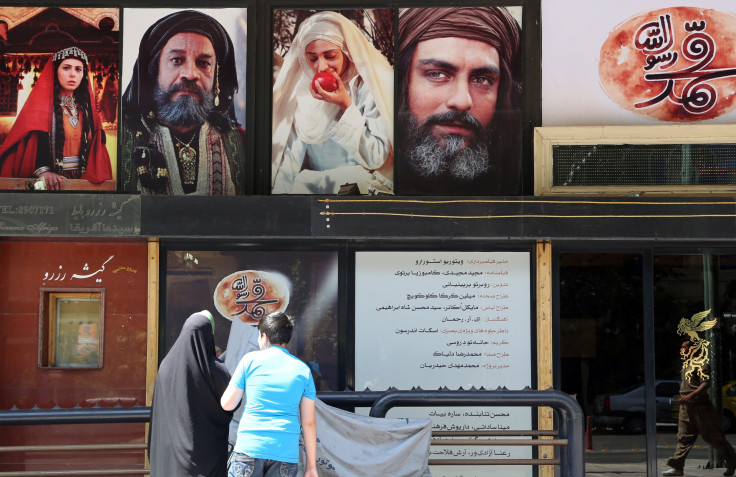 "Muhammad: The Messenger of God," an Iranian film about the childhood of the founder of Islam, opened in theaters across Iran on Thursday, followed by an international premiere at the Montreal World Film Festival.
The 171-minute biopic, directed by Iranian filmmaker Majid Majidi -- a 1998 Academy Award nominee -- cost $40 million to produce and was funded partly by the Iranian government. It took more than seven years to make and is the first part of a trilogy depicting the prophet's life, covering his birth up to his adolescence.
Majidi said the film, which is the first to cover the story of the founder of Islam since the 1977 movie "The Message," is necessary to foster a better understanding of Islam worldwide.
"Unfortunately, at this time, the impression of Islam is of a radical, fanatical and violent religion, which is not what it's about," Majidi said at a news conference following the screening in Montreal. "The barbaric acts of terrorism conducted by terrorist groups under the guise of Islam are not related to Islam. Islam is a religion of peace, friendship and love, and I tried to show this in the film."
The movie does not show the face of the actor playing Muhammad. It features only shots of the prophet's hands and legs as a baby and the back of his head as an adolescent. Shiites, who are most prevalent in Iran, are generally more liberal than Sunnis about depicting the prophet of Islam. Some Sunni groups are not happy with any depiction of the prophet, however. Egypt's doctrinaire Al-Azhar University has condemned the movie and called on Iran to ban it.
"This matter is already settled. Shariah prohibits embodying the prophets," Al-Azhar officials told Reuters in a statement. "It is not permissible in Islam that someone (an actor) has contradictory and conflicting roles; sometimes we see him as a blind drunk, sometimes as a womanizer ... and then he embodies a prophet ... this is not permissible."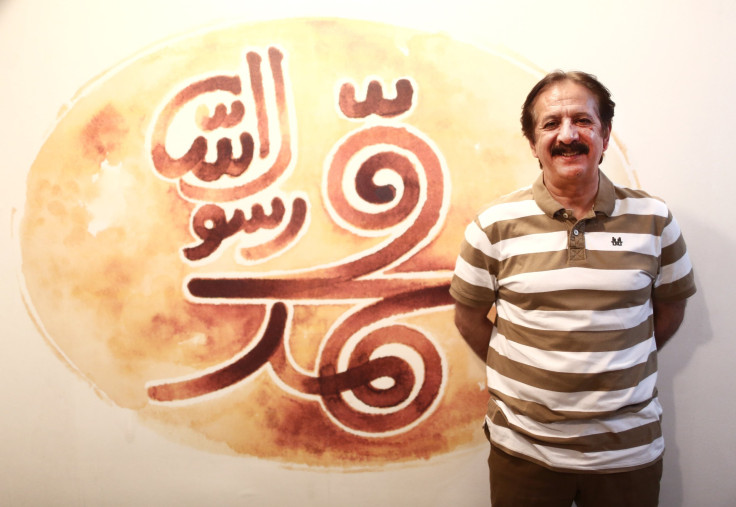 But Majidi said that more films about the prophet's life are needed. "We've been guilty of shortcomings in introducing the world to the real and true face of the prophet. There have been 200 movies about Jesus Christ, 100 featuring Moses directly or indirectly, 42 about Buddha, but only two on Muhammad. It's a natural act of introduction to our culture," he said.
Notably, the 1961 biblical epic film "King of Kings" was the first major-studio movie to depict the face of Jesus Christ, played by actor Jeffrey Hunter. Until then, Hollywood had also considered depictions of Jesus taboo, choosing to portray him through shots of his hands or over-the-shoulder views.
"Muhammad: The Messenger of God " boasts behind-the-camera efforts from renowned veterans, such as three-time Oscar-winning Italian cinematographer Vittorio Storaro, and two-time Oscar winner A.R. Rahman, who wrote the film's score.
Majidi's Oscar nomination was for "Children of Heaven," a 1997 Iranian family drama for which he also wrote the screenplay. It was nominated for Best Foreign Language Film.
© Copyright IBTimes 2023. All rights reserved.