'Iron Fist' Casting: 'Luke Cage' Star Says Danny Rand Actor Has Already Been Chosen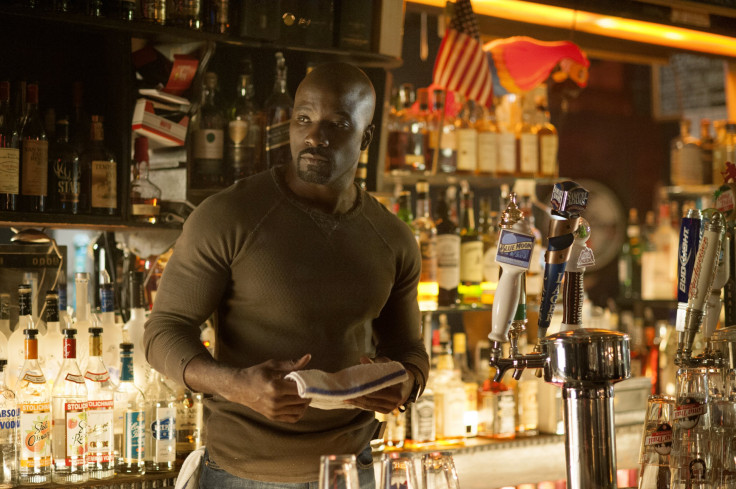 The last Defender will soon have a face. "Marvel's Iron Fist" is the last of four planned, solo superhero series on Netflix, but the notoriously secret studio hasn't let out any news about the project. With "Marvel's Daredevil" and "Marvel's Jessica Jones" already released and "Marvel's Luke Cage" Season 1 in production, it seems Iron Fist is the only Defender that hasn't been announced yet. However, "Luke Cage" star Mike Colter says that an actor has already been chosen.
"The actor has been cast, but he's in a basement somewhere," Colter joked to Collider. "When the time is right, they'll let him up and tell him where he is. I am [excited]."
Several rumors have surrounded the casting of "Iron Fist." Ryan Phillippe was rumored to be in talks for the role in the summer, but no announcements were made. The Hollywood Reporter revealed in December that Asian actors were being considered since the character was heavily inspired by Asian culture, but Marvel and Netflix were supposedly leaning towards a white lead. However, it isn't known which actor was actually chosen for the part.
"Iron Fist" follows Danny Rand, a crime fighter who is a master of kung-fu and can summon the power of the Iron Fist. Scott Buck, former "Dexter" showrunner, is in charge of the drama, and "Jessica Jones" writer Scott Reynolds has been hired to pen scripts, ComicBook.com reports. But no casting announcements have been made for any characters.
Of course, there is a possibility that characters from the existing Marvel Cinematic Universe (MCU) will show up in the series. Colter noted that he isn't sure if he'll appear in the new Netflix show. "I'll get a nice little break, after doing 'Jessica Jones' and 'Luke Cage,'" he explained to Collider. "Whether I'm in [his show], I don't know, but there's 'The Defenders.'"
Colter didn't say how he was informed that a Danny Rand actor had been cast. It's possible that the character will be introduced on "Luke Cage." In the comics, Danny and Luke are very close. But once again, Marvel and Netflix haven't confirmed anything yet. If they don't meet up in their individual shows, they'll definitely encounter each other when all four Marvel/Netflix shows crossover in "The Defenders."
"Iron Fist" is rumored to be released in 2017.
© Copyright IBTimes 2023. All rights reserved.