ISIS To Attack US? CIA Director Warns Of More Islamic State Attacks In The West Amid Losses In Syria, Iraq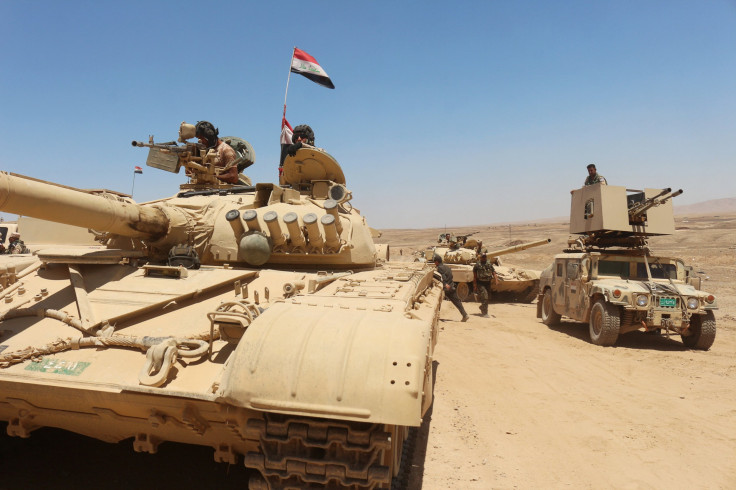 UPDATE: 10:05 a.m. EDT — In a U.S. Senate Intelligence Committee hearing Thursday, CIA Director John Brennan said the Islamic State group, also known as ISIS, was a "formidable, resilient and largely cohesive enemy."
"The number of ISIL fighters now far exceeds al Qaeda at its height," Brennan said while being questioned by California Sen. Diane Feinstein, using another acronym for the group.
He estimated the number of ISIS fighters in Syria and Iraq at 18,000 to 22,000, followed by Libya with approximately 5,000 fighters and Egypt with over 1,000. Brennan said he was concerned Libya was becoming a growing ISIS stronghold that could launch attacks in Europe and other parts of Africa.
Major ISIS Directed and Inspired Attacks | Graphiq
The CIA director said he's never seen a time before when the U.S. faced so many different threats, mentioning China, Russia and cyberwarfare along with ISIS. Brennan stressed it was important for the CIA to be a diverse organization to deal with the broad range of threats.
Brennan said dealing with lone-wolf attackers posed a major challenge for American security. He said the CIA had not uncovered a direct link between Orlando shooter Omar Mateen and a terrorist group. Mateen killed 49 people and wounded 52 more at a gay nightclub in Orlando Sunday. He claimed allegiance to ISIS before and during the massacre.
Original story:
As the Islamic State group loses ground in Iraq and Syria, attacks on Western targets are likely to increase, CIA Director John Brennan is expected to tell Congress Thursday in remarks before the Senate Intelligence Committee.
"ISIL has a large cadre of Western fighters who could potentially serve as operatives for attacks in the West," said Brennan in prepared remarks, using another acronym for the group commonly known as ISIS. "And the group is probably exploring a variety of means for infiltrating operatives into the West, including refugee flows, smuggling routes, and legitimate methods of travel."
In the wake of the deadliest mass shooting in modern U.S. history, where Orlando-nightclub gunman Omar Mateen claimed allegiance to ISIS, Brennan is expected to warn that the terror group is training more operatives to take part in guerrilla attacks like the ones seen in Paris in November 2015 and Brussels in March 2016 that left hundreds of people dead.
U.S.-led coalition efforts against ISIS have caused the group to lose large swaths of territory as Iraqi forces battle to retake the key city of Mosul. ISIS attacks in Baghdad and Damascus have continued in recent weeks despite local and coalition efforts. The group's operatives overseas are expected to continue operating despite events on the ground in Syria and Iraq.
"Unfortunately, despite all our progress against ISIL on the battlefield and in the financial realm, our efforts have not reduced the group's terrorism capability and global reach," Brennan's remarks said. "The resources needed for terrorism are very modest, and the group would have to suffer even heavier losses of territory, manpower and money for its terrorist capacity to decline significantly."
Brennan noted that ISIS is strengthening its overseas groups, describing the branch in Libya as the "most dangerous" while the branch in the Sinai has become the "most active and capable." The branch in Sinai claimed responsibility for downing a Russian aircraft traveling from Egypt to Russia in October 2015. All 224 on board died.
ISIS sympathizers have issued kill lists containing the names, home addresses and emails of American citizens, encouraging members to target the people on the lists. Over 2,000 New Yorkers were named on one list and approximately 1,500 Texans on another.
"And though this will be a long and difficult fight, there is broad agreement in the international community on the seriousness of the threat and on the need to meet it collectively and decisively," Brennan said.
© Copyright IBTimes 2023. All rights reserved.
FOLLOW MORE IBT NEWS ON THE BELOW CHANNELS