ISIS And Syrian Artifacts In Sweden: Islamic State-Stolen Art Being Investigated By Swedish Police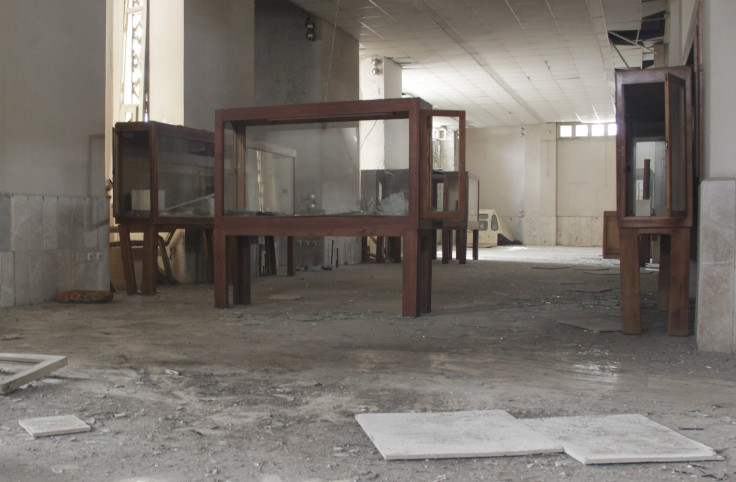 Police in Sweden were investigating whether precious artifacts stolen from Syrian museums have ended up in the Scandinavian country along with fighters who were returning from serving in the Islamic State militant group. While Swedish police have acknowledged that the Nordic country did not have a huge market for such items, its large population of Iraqis and Syrians have given them cause for concern.
"There are indications that objects [the] Islamic State stole in Syria are in Sweden, and we have received tips that should be followed up," police superintendent Kenneth Mandergrehn told Swedish newswire TT Wednesday. "We are not the biggest market for stolen items if you look at other countries in Europe or North America, but we must expect that they will show up here," he said, adding that "precious metals that are thousands of years old" were among items believed to be making their way to Scandinavia.
Along with using ransom money, the Islamic State, also known as ISIS, has a reputation for trading stolen antiquities to fund its operation.
Magnus Ranstorp, an academic at the Swedish National Defense College in Stockholm said to TT that Syria had been decimated by art theft over the last three years. "It is about selling oil, confiscating the resources of the cities they take over... selling various art objects and antiques which they plunder," he said of Isis' activities in the Middle East.
While Sweden was home to a large number of Syrian and Iraqi refugees, most of whom arrived in the 1980s, 1990s and then again in the wake of the recent Syrian civil war and war in Iraq, only around 150 of them have travelled to fight for ISIS. Sweden's intelligence service SAPO has suggested that around 35 of them have been killed.
Sweden has taken a softer approach to its returning Islamic State fighters than other European countries. Instead of imprisoning them, it has sent many to rehabilitation. Last month, the Stockholm government unveiled plans that would make it illegal for Swedish nationals to fight for terrorists organizations.
© Copyright IBTimes 2023. All rights reserved.
FOLLOW MORE IBT NEWS ON THE BELOW CHANNELS